Factory established in 1946.
Ducati's Borgo Panigale production facility has surpassed a significant production milestone of 1 million units recently. The milestone product was a red Ducati Monster 1200 S ordered by Ducati loyalist Ernesto Passoni.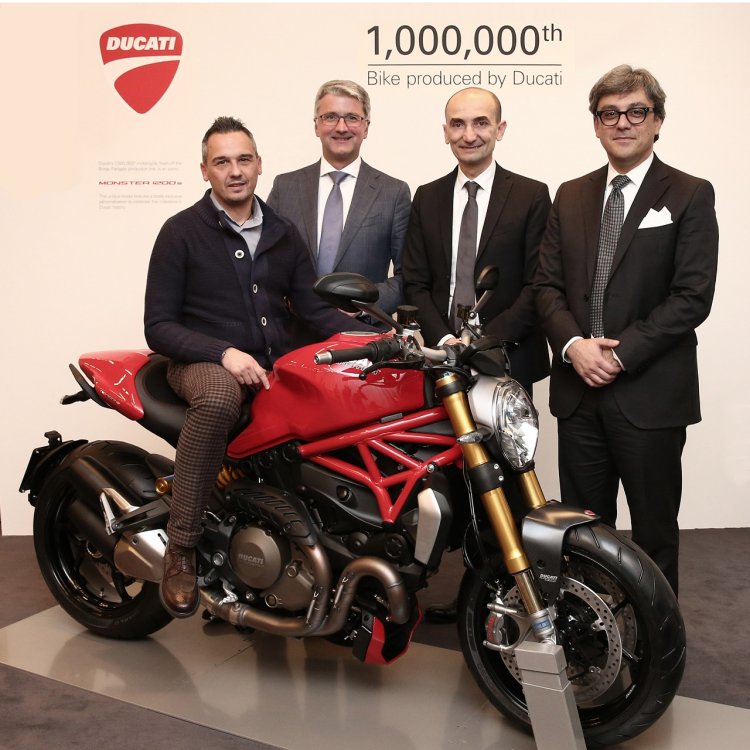 The historical motorcycle was handed over to its owner by Claudio Domenicali, CEO of Ducati Motor Holding in the presence of Prof. Rupert Stadler (Audi Group CEO) and Luca de Meo (Member of the Board for Marketing and Sales, Audi AG).
The now-Audi-owned Italian sportsbike manufacturer's Borgo Panigale factory came into existence in 1946 and it took nearly 7 decades to produce the one millionth motorcycle.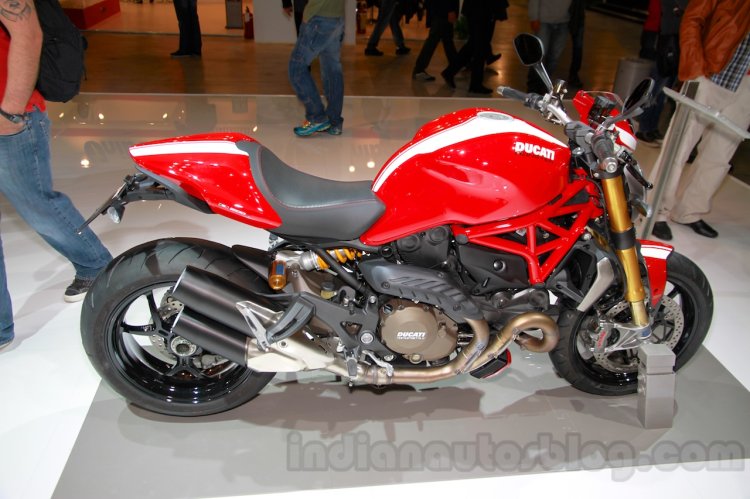 Also read: Ducati Monster 1200 S Stripe Edition showcased at EICMA 2014
The milestone Monster 1200 S receives special customization including a laser serigraph on the top handlebar bracket showing the chronological number reached by production at Ducati's Borgo Panigale facility.
More details and quotes are available in the press release below the gallery.
Ducati's Borgo Panigale plant rolls out one millionth motorcycle - Press Release
[Head to Slideshare if you can't view the press release.]