You must have seen our post yesterday morning revealing the Mercedes CLA Class (A Class sedan) that takes its public bow at the North American International Auto Show early next month (2013 Detroit Auto Show).
The CLA sedan is certainly making plans to travel through India in 2014. There are at least four compact cars on the MFA Platform, that started with the launch of the B Class earlier this year, heading to India in the by mid-decade.
Even though the press shots may have given you an up-close encounter with the CLA sedan, there's more design detail revealed today by these images of the 1:18 Diecast model of the CLA sedan, uploaded on diecastclub.pl.
The CLA sedan should cost not more than 25 lakh rupees when it hits the Indian market. As the CLA Class is the new entry level sedan for Mercedes, the C Class is graduating in all aspects when it moves to the next generation in 2015.
As you can learn from the Diecast model image uploads, the interiors are heavily based on the A Class. The use of the same components shaves cost and development time.
The CLA Class will have three petrol engine options. The CLA 180 will develop 122 bhp, the CLA 200 makes 156 bhp and CLA 250 leads the lot with 211 bhp. Turning to the oil burners, there's just the CLA 220 CDI that's good enough for 170 bhp for now. The CLA 45 AMG variant is expected not before September 2013.
The revealing of the CLA sedan is just days away now, stick around to learn more on the CLA Class.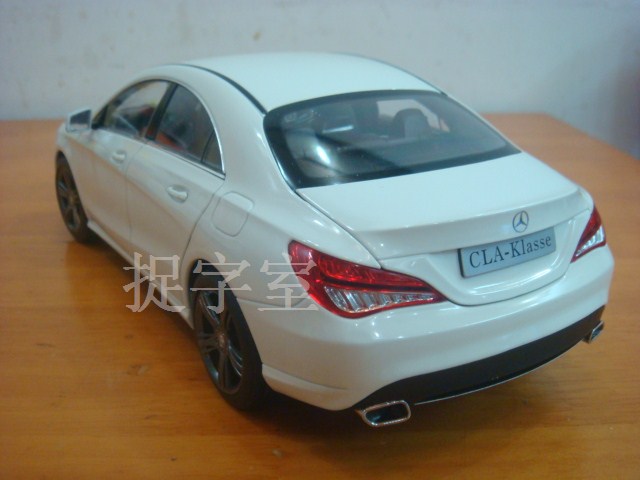 [Source - Avantgarde.egloos.com]