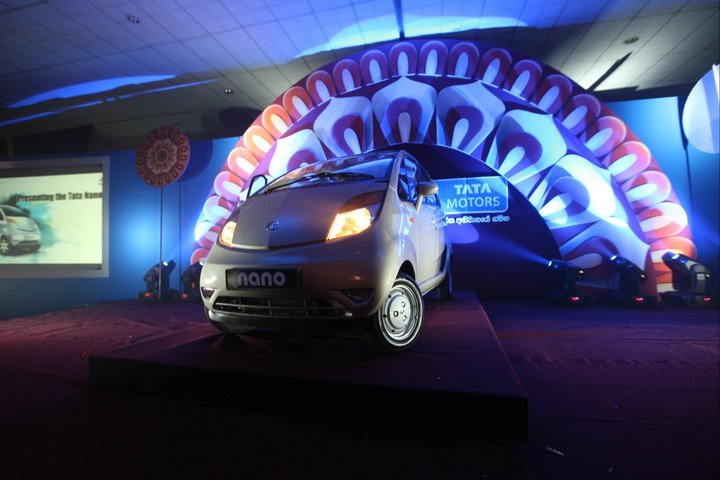 The zig-zaging of Nano sales puts forth a whole lot of different questions - Has it got to do with the Nano's bare-bones nature? Is it the relatively vacant segment leading to people walking away? Is it the Nano's price that's playing games with people's minds? Is it the absence of features or power? Is it the confused target audience? Or has it got to do with the way Tata Motors has handled the product?
The Nano was conceptualized as a bridge for Indian families on two-wheelers to cross over to land of car ownership.
Whatever the reason are, things are looking up for Tata Nano in the neighboring country of Sri Lanka. The Nano's distributor DIMO (associated with Tata models for the last 50 years) has told Lanka Times that they are not able to keep abreast with demand levels.
Besides families or the second car owner, DIMO is using the Nano to penetrate into the leisure and transport sector. Earlier in 2011, it delivered a fleet of air-conditioned variants to the cab company 'Nano Cab' which charges customers a slight premium over the Bajaj autorickshaw.
The Nano maybe viewed as a basic form of transport in Sri Lanka, but there's nothing basic about its price. Due to the high duty costs, the Sri Lankan Nano starts at 3.8 lakh rupees.
DIMO has booked 600 vehicles and told the local media that Tata is struggling to dispatch enough models.
[Source - SundayTimes.LK Image of Tata Nano Sri Lanka launch from Facebook.com]