The hotly discussed topic in the Indian autosphere is the revival of the Datsun for emerging markets like Indonesia, Russia and India. We brought you all the details from the press conference of the Datsun brand. But we presumed that you were hungry for more.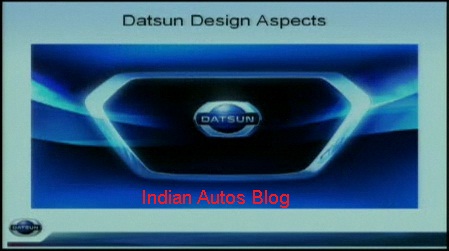 Our good friends at CarAdvice spoke to Chief Creative officer Shiro Nakamura on the sidelines of the New York Auto Show about the revival of the brand. Here is what you need to know:
The Datsun brand is not revived to bring Bluebird and Datsun 240Z back. Nissan believes that in India/Indonesia/Russia, the market is growing similar to 1930 in Japan. The Datsun will replicate what it did 70 years back in Japan.
Datsun would relaunch with two compact models in 2014 - the first inspired by the brand's early vehicles of the 1930s and the second resembling the philosophy of its cars of the mid 1950s.
The cars will be built around the DAT philosophy - Durable, Attractive and Trustworthy.
A full range of cars will be in the pipeline once the brand is well established.
The pursuit of low starting prices would inevitably create limitations with respect to the quality and safety of Datsun's vehicles. But it will be much better than the current offerings in the emerging markets.
The engineering standards of Datsun cars will not be same as Nissan.
Datsun promises to offer better handling, safety and quality, but at a cut price cost.
The details of the first set of products will be out next year.
Stay tuned as we get you more details on the Datsun's revival.
[Source: caradvice.com.au]