Financial Express spoke to Nissan India's vice president Ajay Raghuvanshi who confirmed that the Go+ and an Alto-rivaling hatchback (internally called 'I2') would follow the Go into India.
Raghuvanshi said the I2 (he did not use the code to describe the car) would be the third Datsun to compete in the Alto's segment which is "huge". The newspaper learns from sources that the I2 would be priced between 2-3 lakh rupees, while the Go would be between 3-4 lakhs. Another Datsun spokesman told our representative last week that all Go variants would be priced below 4 lakhs (ex-showroom, pan-India).
Datsun is learned to have planned an 8,000-9,000 unit monthly target for the I2. An entry-sedan (a Go notchback or the Granta-based Russian Datsun) is not in the running, as confirmed by Raghuvanshi. Nissan hopes that the launch of Datsun, and other Nissan models would increase its market share in India from 1.1 percent to at least 2.5 percent.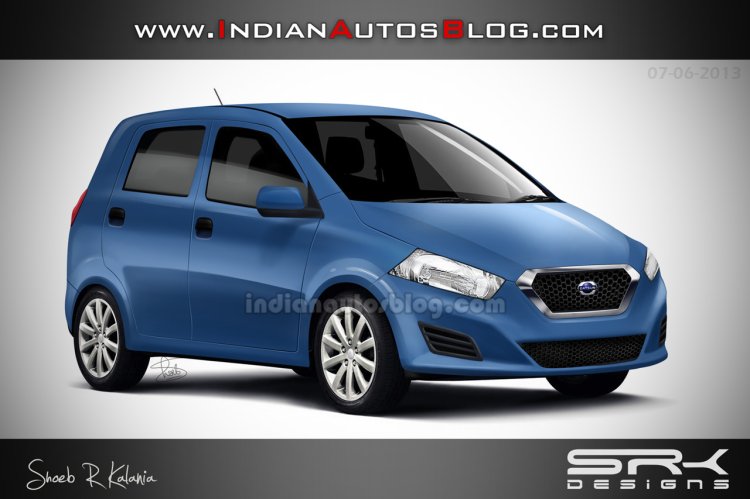 A finance arm for Datsun, Nissan and Renault products is also considered. The idea is that attractive schemes through the financing company would help drive sales. As for retail, about 145 Nissan dealers could sell Datsun products by April 2014, and the company would build exclusive dealerships in new regions.
Raghuvanshi said if targets are met, 5 percent Datsun sales would come from rural areas, and 65 percent would come from tier II and tier III regions.