Daimler India Commercial Vehicles (DICV) today laid the foundation stone for its new bus manufacturing facility in Chennai. The new plant will get an installed capacity of 1,500 buses and this can be expanded to 4,000 subsequently.
The plant will manufacture and assemble buses under both the Mercedes-Benz brand and BharatBenz brand, marking the introduction of the BharatBenz brand of buses in India. While rear-engined buses will be branded as Mercedes-Benz, front-engined buses will be under the BharatBenz brand.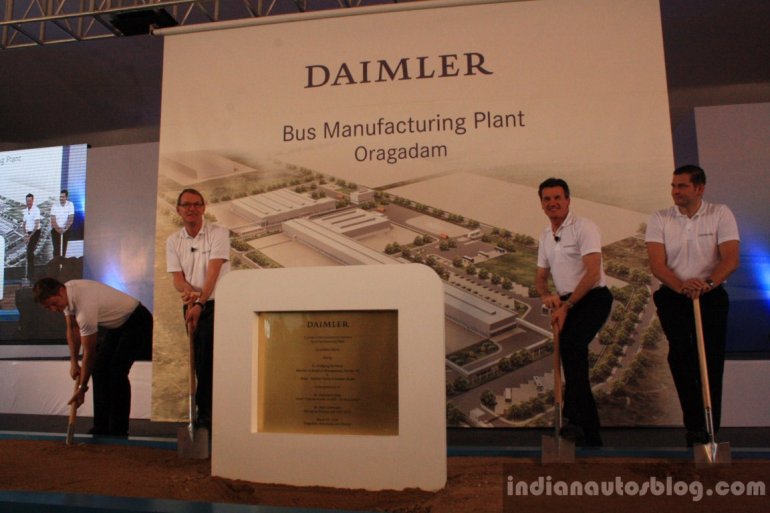 The technical plans and layout for the Mercedes-Benz buses will come from the company's established facility in Brazil, while the manufacturing would be fully localised here. As for the BharatBenz buses, existing light duty and heavy duty chassis that also underpin the BharatBenz trucks currently will be used. On the topic of localisation, the company also confirmed that critical components for engines and transmission for the rear-engined buses would also be localised "soon."
The bus plant has taken in an investment of Rs 425 crore and is set to begin manufacturing in the second quarter of 2015. It will come up within the periphery of the existing DICV site, in 27.91 acres, will manufacture buses of 9T, 16T and above 16T categories.
300 individuals will be employed by the bus manufacturing activity, which will see its wares being sold and serviced out of existing BharatBenz dealerships.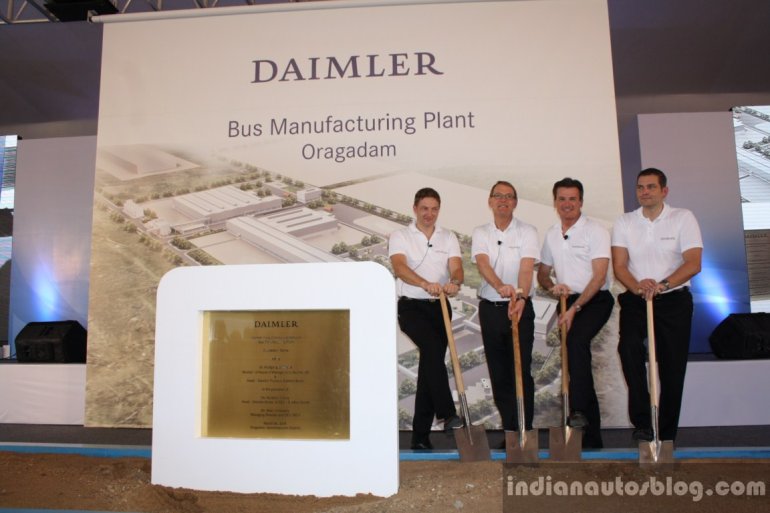 As far as the bus market is concerned, around 40,000 buses were sold in India in 2013. This number, Daimler says, is around half of what China had sold and yet India is the second largest bus market in the world.
While Daimler builds the chassis for the Mercedes-Benz brand of buses, Northern Irish firm Wrightbus will build the bus' body and Daimler will sell them. Wrightbus, for this purpose, will set up a bus body building facility within the perimeter of DICV's facility in Chennai.
Buses from both brands will concentrate on making India-specific products and models will not be aped from Europe, Daimler has confirmed. India will also act as an export hub, with the export of the first chassis starting this year to Africa and Asia.
The BharatBenz buses will target the school/staff/inter-city bus category and will not vie for the large State Transport Unit pie. As for the Mercedes-Benz buses, they will be positioned as luxury inter-city travel.
DICV bus plant foundation stone laying - Press Release
[Head to SlideShare to view the document]