The Toyota Avanza and its rebadged twin, the Daihatsu Xenia have been ruling the Indonesian market without any real competition for quite sometime now.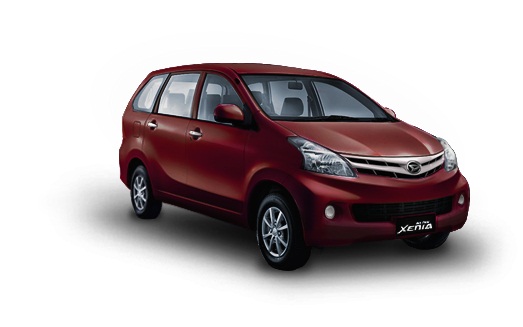 However, the situation has changed drastically in the recent months with the Suzuki Ertiga posting an alarming growth. The Suzuki Ertiga sold in Indonesia is assembled out of CKD kits that are shipped from India.
The compact crossover MPV is improving its numbers tally every passing month and has prompted Daihatsu to upgrade the Xenia.
According to Bestsellingcarblog.com, the Daihatsu Xenia reclaimed its usual 2nd spot in March 2013 after it was outrun by the Ertiga and the Toyota Innova, the previous month. A product refresh could go a long way in retaining the position and that is what Daihatsu is planning to do.
The Thecardriving.com reports that the upgraded Daihatsu Xenia will be launched on May 2015. The car would reportedly feature few safety additions like the dual airbags and crash safety structures as standard fitment across all the variants.
Apart from added safety features, specific variants of the updated Daihatsu Xenia are expected to come with new accessories. The revised edition of the Xenia is expected to get costlier by around 2.5 million Indonesian Rupiah (around Rs. 13,900) for the base variant and around 4 million Indonesian Rupiah (around Rs. 22,200) for the high end variant.
The Xenia is powered by a 63 bhp 1.0 litre petrol engine or a 92 bhp 1.3 litre petrol engine. The engines are mated to either a 5-speed manual transmission or a 4-speed autobox.
Apart from fighting it out with the Ertiga and the Spin, the Xenia will also need to keep the soon to be launched Mazda VX-1 (rebadged Ertiga) at bay.
[Source: Thecardriving.com]