Is very likely the preview of the next gen Daihatsu Mira.
Daihatsu today announced that it will unveil the Daihatsu D-Base concept car at the 2015 Tokyo Motor Show that opens for the media on October 28. The D-Base could be the vision of the next generation Daihatsu Mira, which today is one of Japan' most fuel efficient cars.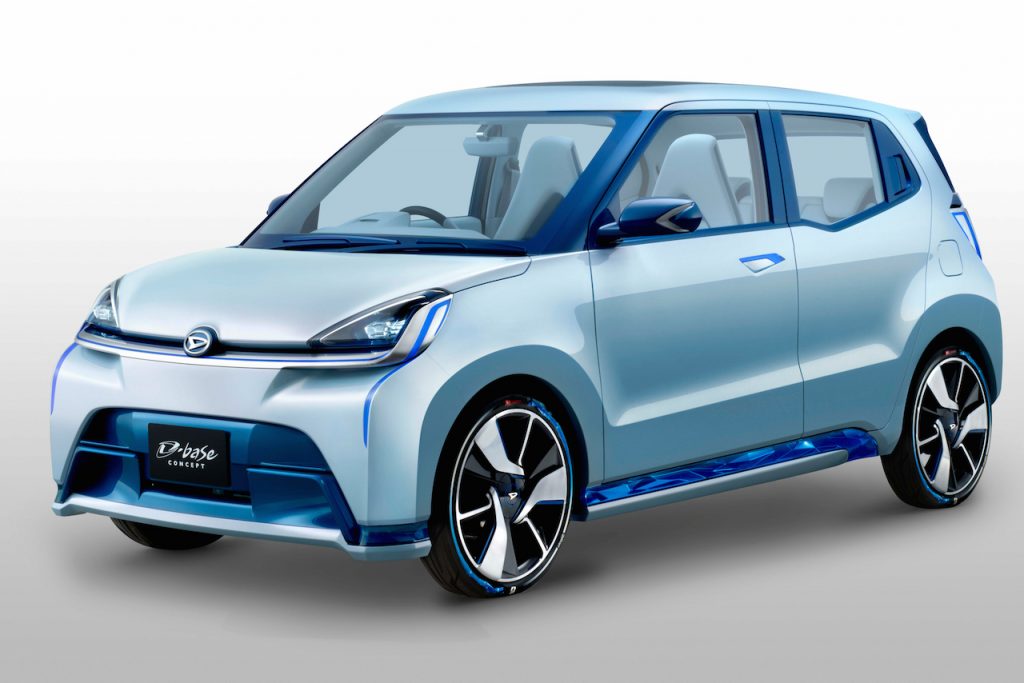 Daihatsu said that the D-Base is a "proposal for a new basic small car" and it was made "to express the spirit of innovation in the next generation of environmental vehicles." Featuring a "stylish eco & smart design," the concept is fitted with the further evolution of Daihatsu's e:S technology (Energy Saving Technology) that is available across its current lineup.
The e:S technology is a fuel saver that has a raft of powertrain and body innovations. On the Mira that launched in late 2011, it shows an improved combustion efficiency by refining the injector spray and increasing the compression ratio, features an i-EGR system and electronic throttle, achieves lower weight by streamlining the body shell, reducing the weight of the seat frame and thinning the door trims and instrument panels, and reduces fuel consumption with an an "eco IDLE" with a pre-stop function and an Eco power generation control (deceleration energy regenerative function).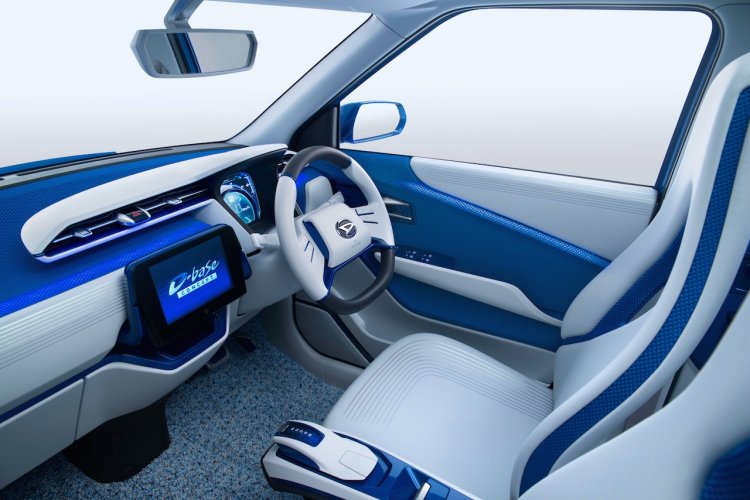 The production D-Base is likely to cling on to the 660 cc three-cylinder engine, offering an even better fuel efficiency (current mileage is 35.2 km/l in the JC08 test), and would measure about 3.4 meters long, is 1.48 meters wide and 1.49 meters tall.