Likely previews the next Daihatsu Mira.
Daihatsu has unveiled a new concept, dubbed the Daihatsu D-Base Concept, at the 2015 Tokyo Motor Show. The D-Base concept is likely to preview the next generation Daihatsu Mira.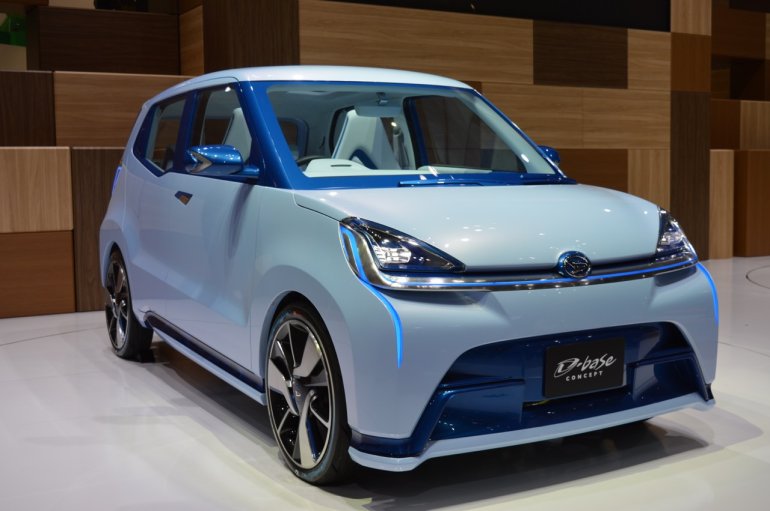 The concept measures 3.4 m long, 1.48 m wide and 1.49 m high, and gives an insight into the future designs of Daihatsu's compact hatchbacks. As per kei car regulations, it packs a a 660cc three-cylinder engine, and is claimed to be 94.1 mpg (33.33 km/l) on the JC08 cycle, thanks to regenerative braking.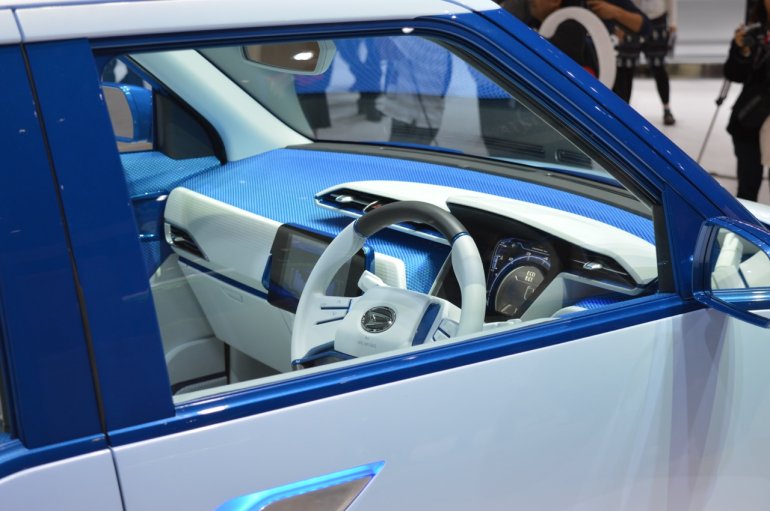 The interior has a simple dashboard design with the central and driver HVAC vents as extensions of the instrument cluster binnacle. The mouse-like gear selector is located on the floor console, and the lack of a traditional centre stack allows for a spacious-looking interior. The square instrument cluster has an analogue tachometer that encloses a digital speedometer.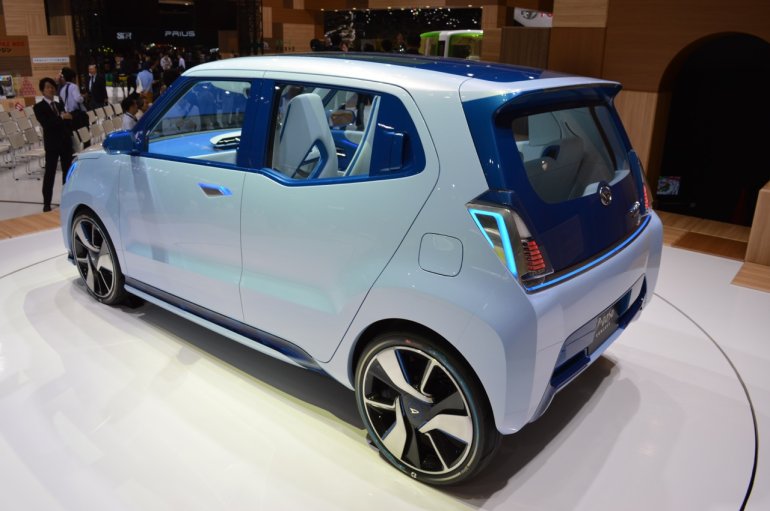 Daihatsu states that the new concept is a "proposal for a new basic small car" and is being shown "to express the spirit of innovation in the next generation of environmental vehicles".
Daihatsu D-Base Concept - Image Gallery