No conversation in the automotive fraternity goes by without mentioning 'Honda India' and 'no diesel engine' in the same sentence. The company has suffered long and hard due to the lack of diesel engines in India. Most Honda models were the leaders of their class prior to shift in consumer buying behavior.
Now, many of them are just scrapping by every month. Toyota India was lucky enough have a diesel engine in its portfolio that could be adopted for Etios and Corolla. Honda, unfortunately, did not have any sub-two liter engines that could be dropped in the City/Civic/Jazz/Brio.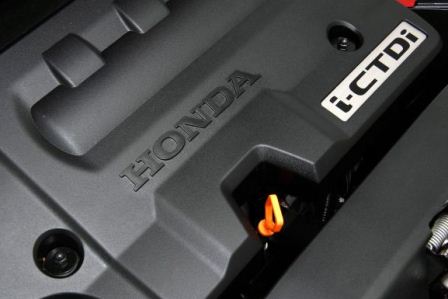 Image shown here is the diesel engine used on the outgoing Euro Civic - has no connection to the story
However, at the on-going Tokyo Motor show, Honda has revealed something that could possibly change Honda India's future especially in the sedan market. Honda has revealed a brand new 1.6-liter turbocharged four-cylinder diesel unit revised from the 2.2-liter i-DTEC unit. The smaller unit is rated at 118HP (120PS) at 4,000 rpm and has a peak torque of 300Nm (221.3 lb-ft) at 2,000 rpm. Honda claims that it is the lightest diesel engines in its class weighing at just 170 kg.
Unfortunately, Honda did not reveal any plans of introducing this engine in India. Honda plans to plonk this engine in the European Civic first. However, the company is very much aware of the diesel engine requirement in India. On numerous occasions, Honda has clarified that it will bring its diesel engines in India in the future.
This engine can find a home under the Civic's hood without any modification. A slightly de-tuned version can be plonked in the City. However, the engine would need to be further downsizing in order to be placed in Jazz or Brio.
Is the wait nearing its end?
[Image sourced from SACarFan.co.za]