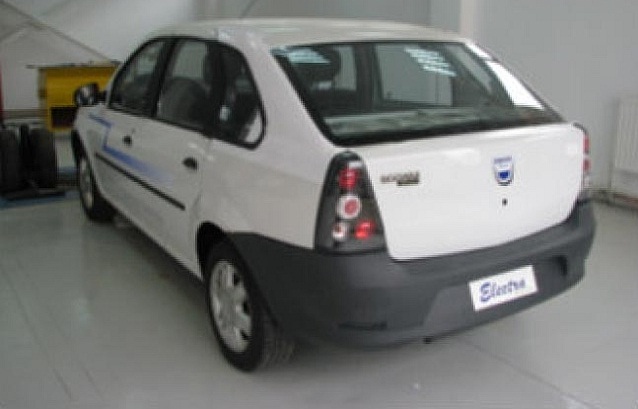 Mahindra's gained rights to produce the Logan in India and they will produce it without the Renault logo or the Logan name. A sub 4-meter derivative is a definite possibility.
The Dacia Logan Electra was an experimental vehicle engineered by a top Romanian university with an electric powertrain. Students had to stretch and truncate a portion of the Logan's rear to house the battery pack without disturbing the car's dynamics.
The college project might never turn into a production model but Mahindra can take a cue or two from its styling. The melted rear hosting LED lamps looks neat, stylish and well-executed.
You can read more about the Dacia Electra by going to Dacia Hispania Blog.