Gets 20 hp/20 Nm boost.
The Clio Renaultsport 220 Trophy EDC has premiered at the 2015 Geneva Motor Show. Compared to the regular Clio RS it is based on, a host of external and mechanical improvements have come onboard.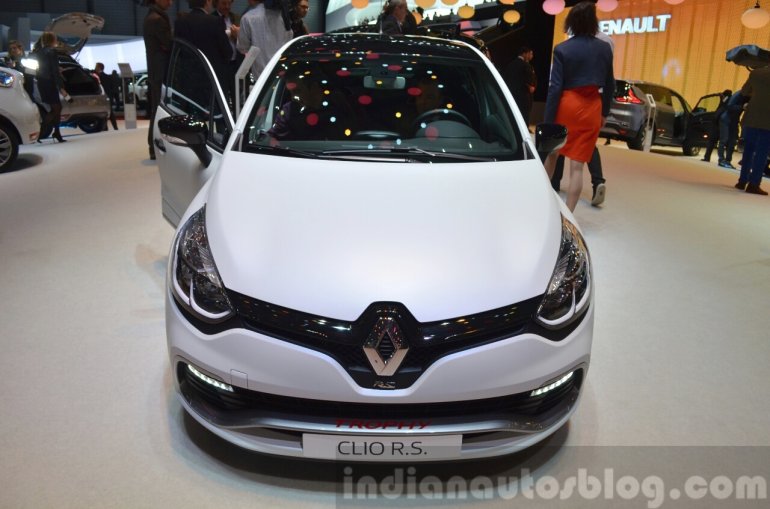 The turbocharged 1.6-liter four-cylinder engine has received an increment of 20 hp and 20 Nm, to produce 220 hp and 260 Nm, while the rev limiter is set higher by 300 rpm at 6,800 rpm. A torque boost function has been provided for the 4th and 5th gears which offers a max output of 280 Nm temporarily.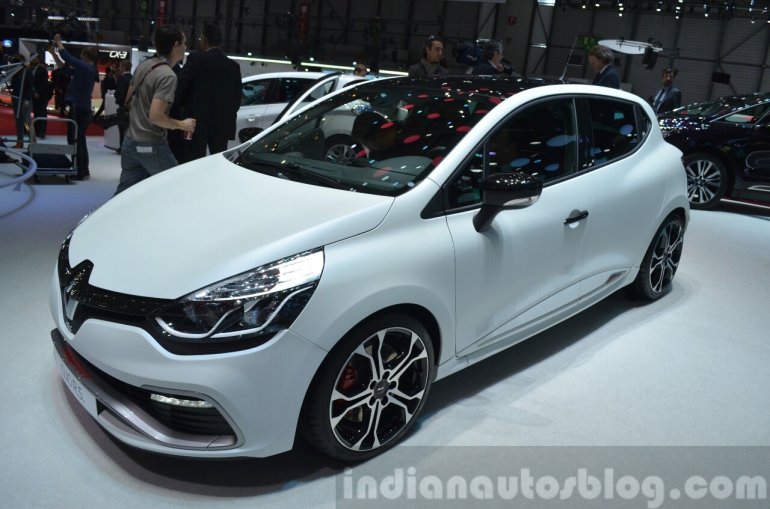 The EDC (dual clutch transmission) has been updated, with claims that its gear shifts are 40 percent quicker in Normal and Sport models, and 50 percent quicker in race mode, credit to software recalibration.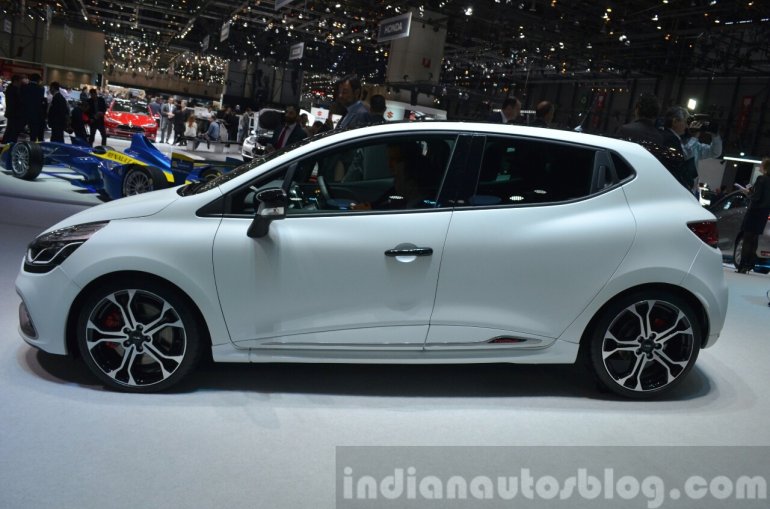 The car is parked on 18-inch Radical alloy wheels that have black inserts and diamond-like facings wrapped around in Michelin Pilot Super Sport 205/40 R18 tires. Also noteworthy are the quicker steering rack with 30 percent reduced travel while the stop/start system will be disabled in Sport and Race modes.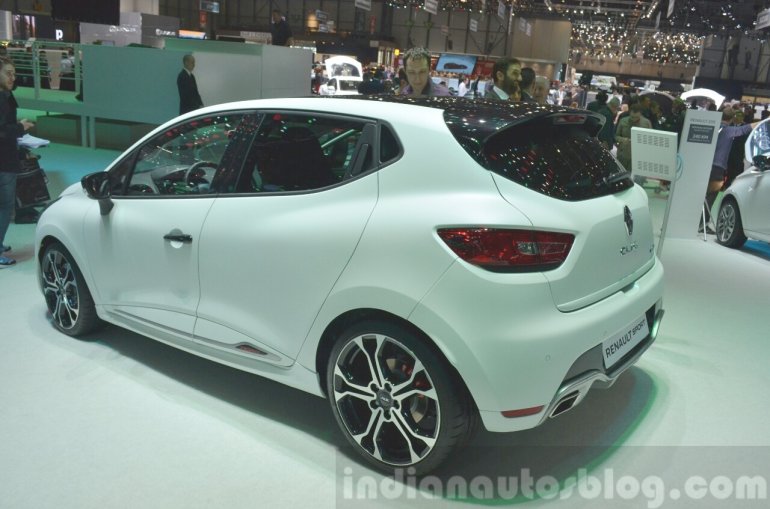 The car sits 20 mm lower at the front and 10 mm at the back, with 40 percent stiffer springs at the rear, compared to the RS.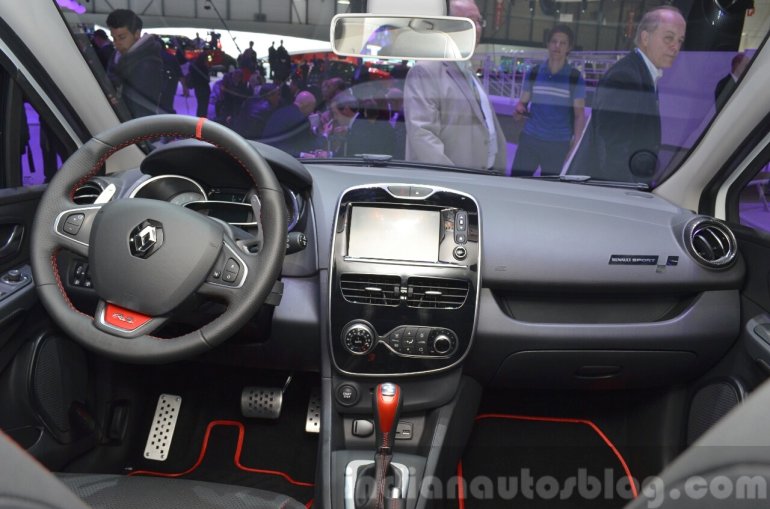 The Clio Renaultsport 220 Trophy EDC will be sold in Europe starting this June. You can find more info in the press release below the gallery.
Clio Renaultsport 220 Trophy EDC at the 2015 Geneva Motor Show - Press Release
[Can't read the document above? Head to Slideshare.]