[Update: Following the leak, Citroen has officially released images and details pertaining to the Cactus concept]
The 2013 Citroen Cactus Concept has been leaked robbing Citroen the chance to officially launch the car on the web or at the Frankfurt Motor Show next week.
The Cactus previews the 'C' range of cars that would form the budget end in the Citroen lineup.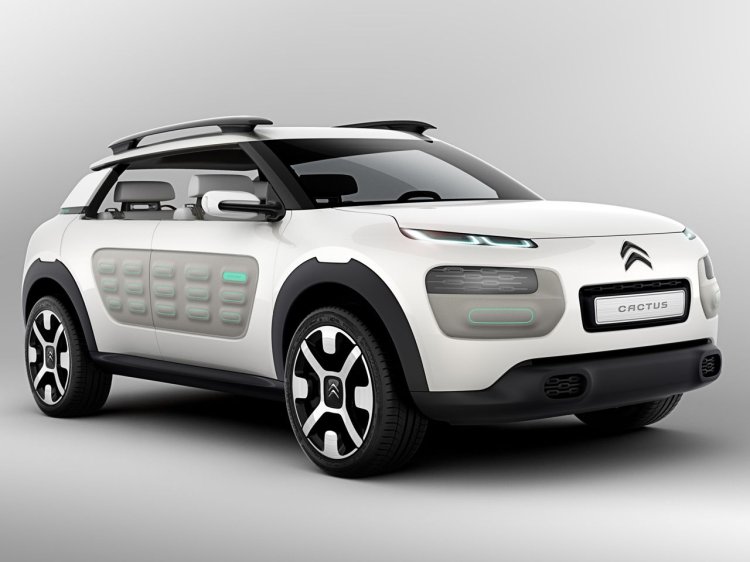 The Cactus wears a rough-road package that lifts the car slightly higher off the ground, includes wheel arch extensions, a dual tone body color and lends a sense of robustness to its stance. Citroen claims it's a compact hatchback even though the specs put it at 4.21m in length, 1.75m in width and 1.53m in height with a ground clearance of 210mm.
The 'Airbump', a detail that puzzled us on the teaser video, is learned to be an arrangement of flexible protection pads placed around the car that absorb low speed impact.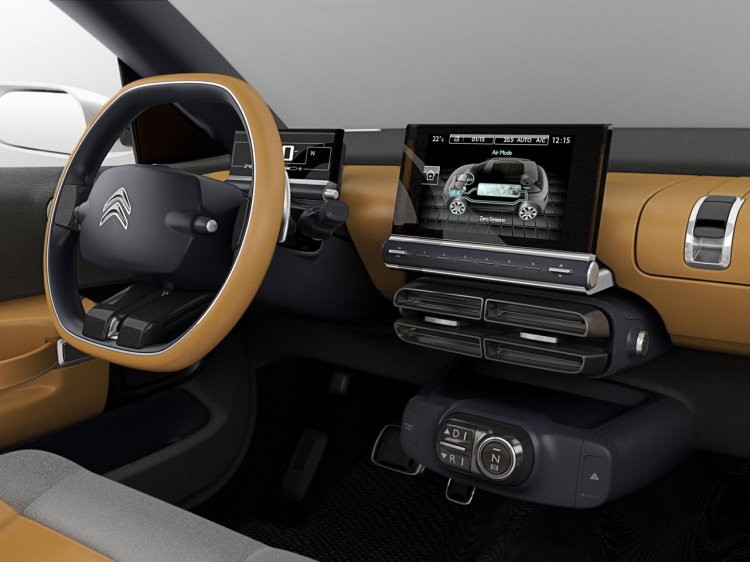 Like the new C4 Picasso, the headlamps are a split assembly. This stylistic trait will be present across the future C model range. The concept sits on huge 21-inch wheels, which certainly won't get passed on to the production models. At the rear, some of the detailing, specifically the bumper, is similar to that of the C-Cactus Concept from 2007. The three-dimensional stoplights are inspired from recent Citroën cars.
The interior is neat and no frills. The dashboard is rid of buttons and most controls are accessed via the large 7-inch central touchscreen. Forward, Reverse and Neutral are the only selectable driving modes, typifying a basic gearbox.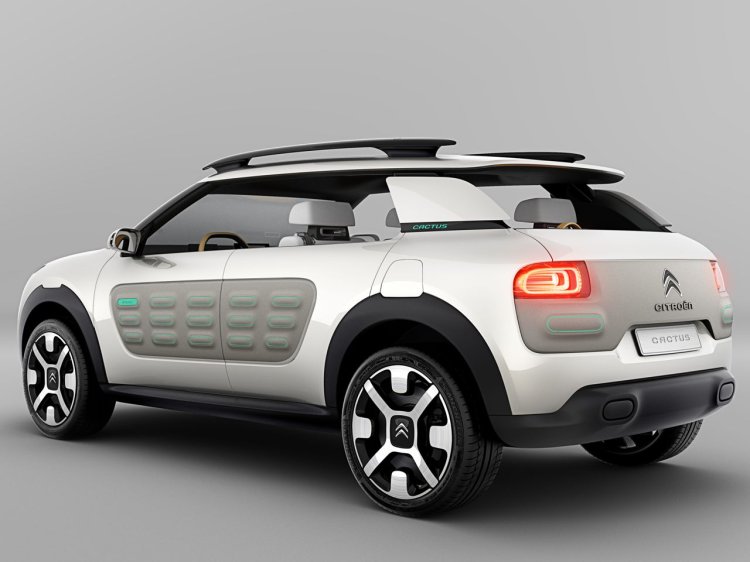 The Cactus Concept is driven by Hybrid Air technology that combines a normal IC engine and pressurized air pump to drive the wheels, depending on the load conditions. The fuel consumption is rated at 33.3km/l.
Our well-connected friends at BlogAutomobile report that the Cactus would spawn a production version in the foreseeable future.
Citroen Cactus Concept Image Gallery
Citroen Cactus Concept - Press Release
[Can't see the press release here? Head over to Scribd]