The Citroen C1 Urban Ride and Citroen Cactus Airflow 2L concepts have been unveiled at the Paris Motor Show 2014.
Citroen C1 Urban Ride concept
The Citroen C1 Urban Ride is essentially a raised version of the regular hatchback with crossover elements. The soft crossover gets rugged looking front and rear bumpers with silver skid plates, and black plastic lower body cladding.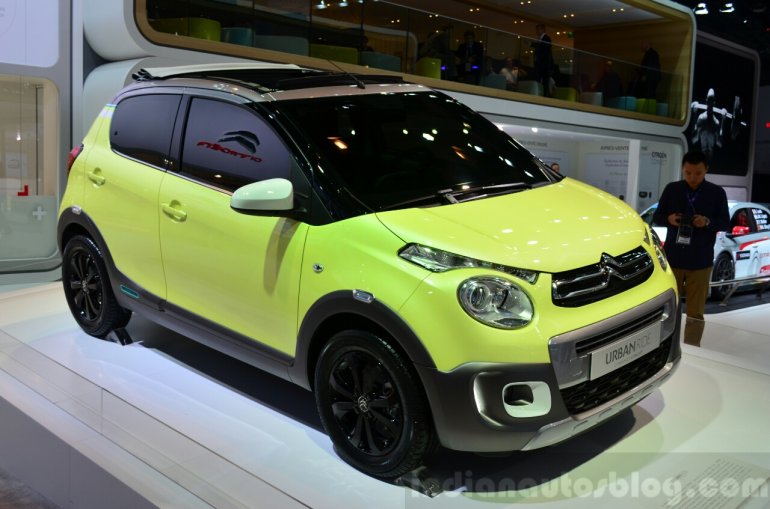 The suspension has been raised by 15 mm to give it a baby SUV stance. The flared wheel arches complement the track which has been widened by 10 mm.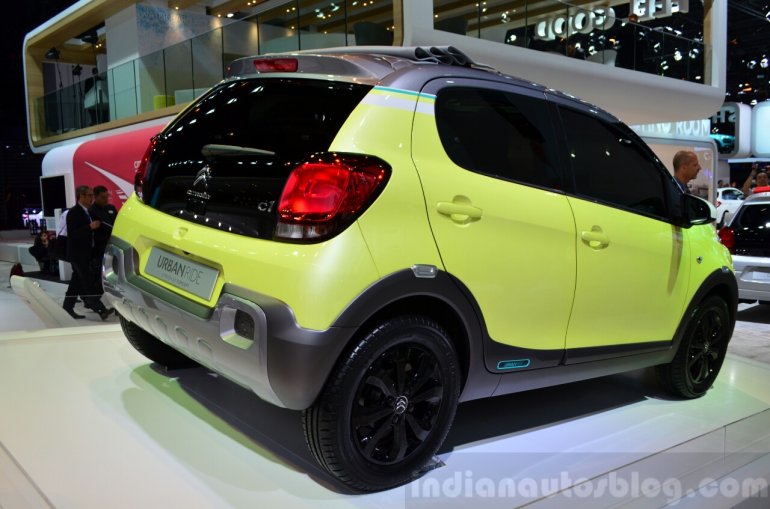 The concept car is showcased in two bodystyles - a hardtop version and a convertible with fold-back roof. Visitors of the Paris Motor Show will be able to cast their votes to decide the production prospects of the C1 Urban Ride Concept.
Citroen Cactus Airflow 2L Concept
The Citroen Cactus Airflow 2L Concept demonstrates the French automaker's technical prowess when it comes to lightweight body engineering, aerodynamics and fuel efficient powertrains. The term 2L indicates the fuel consumption per 100 km (50 km/l).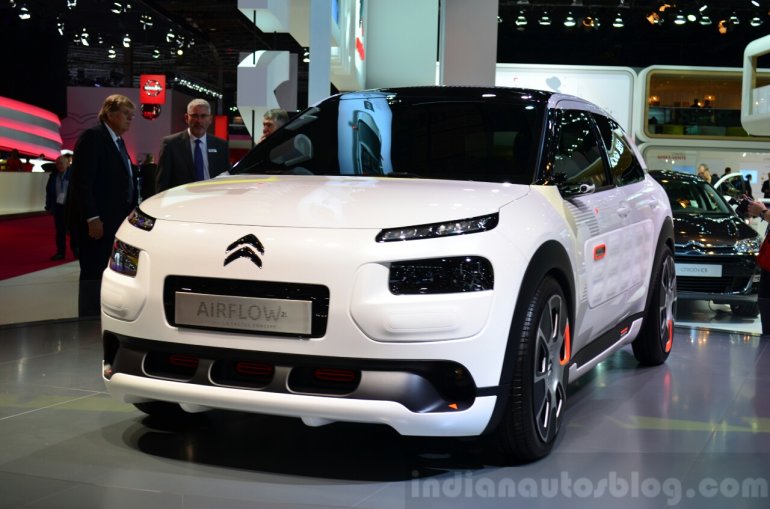 With the use of carbon fibre, aluminium, high-yield steels, translucent polycarbonate and other composite materials in the body construction, the engineers have made the concept lighter by a good 100 kg compared to the production C4 Cactus. Further, the design is optimized to improve aerodynamic efficiency by 20%.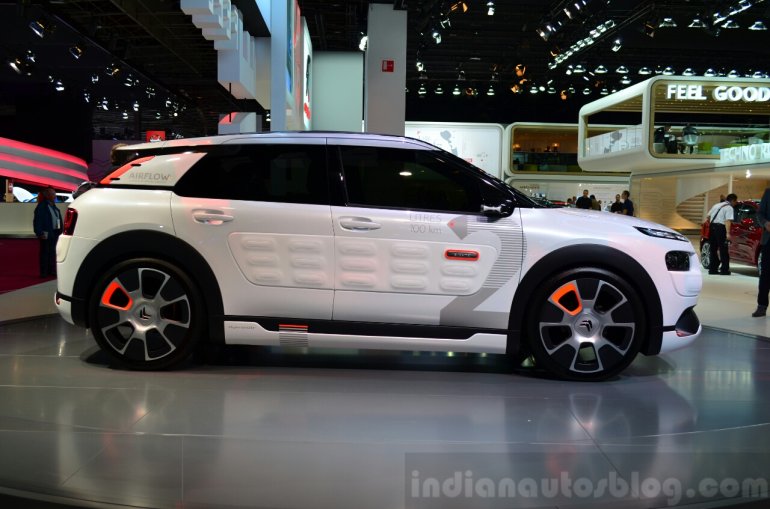 Tall and narrow tyres in Hybrid Air powertrain technology make the car frugal. The Hybrid Air consists of a three-cylinder PureTech petrol engine, a compressed air energy storage unit, a hydraulic pump-cum-motor unit and an automatic transmission with an epicyclic gear train. The specifications are not revealed.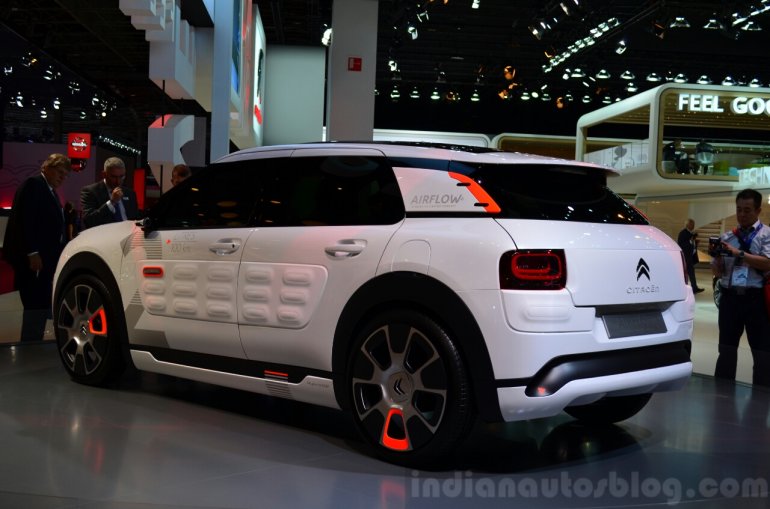 The concept weighs a paltry 865 kg. It is 4,156 mm long, 1,729 mm wide and 1,487 mm tall.
More details are available in the press release below.
Citroen C4 Airflow 2L Concept - Press Release
[Head to Slideshare if you can't view the press release.]