The Ford EcoSport will have to make do without the path breaking 1.0 litre EcoBoost engine in China.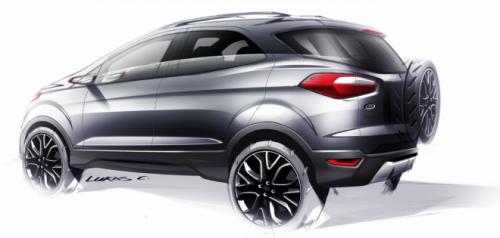 Reports from the Chinese media say that the three cylinder 1.0 litre EcoBoost engine will not be offered in the soon to be launched EcoSport.
Instead, the compact SUV will be powered by a more conventional 110 bhp 1.5 litre naturally aspirated petrol engine that also powers the Ford Fiesta.
The Chang'an-Ford joint venture currently builds engines as well as Ford cars for China. The possible reason for sacking the 1.0 litre EcoBoost is that it is not manufactured in China. The Chinese government has a heavy tax structure for imported engines which would hinder the EcoSport's price competitiveness.
However, Ford is building an engine plant in China and may likely offer the EcoBoost engine in the future. The EcoSport could lose an edge over rivals due to the lack of the tech-laden petrol mill in the first few laps.
The 1.0 litre EcoBoost employs one of the world's smallest turbochargers to pump out a healthy 123 bhp of power. The engine won the world engine of the year title for 2012.
The Ford EcoSport is expected to be launched in China in early 2012 shortly after which, the compact SUV will enter India, with the 1L engine.
India - 1, China - 0.
[Source: Carnewschina.com]