During an interaction today with the VP of General Motors India Mr.P Balendran, we understood that the company is beginning to take the MPV market in mega cities of India very seriously.
The Chevrolet Tavera which enjoys a good image among cab operators will be given a new lease of life during the last quarter of 2011. The top official GM said that it will be fitted with a BS4-compliant Sonalika-sourced diesel engine, which we understand from an industry insider is a 2-liter CRDI mill developing about 100bhp.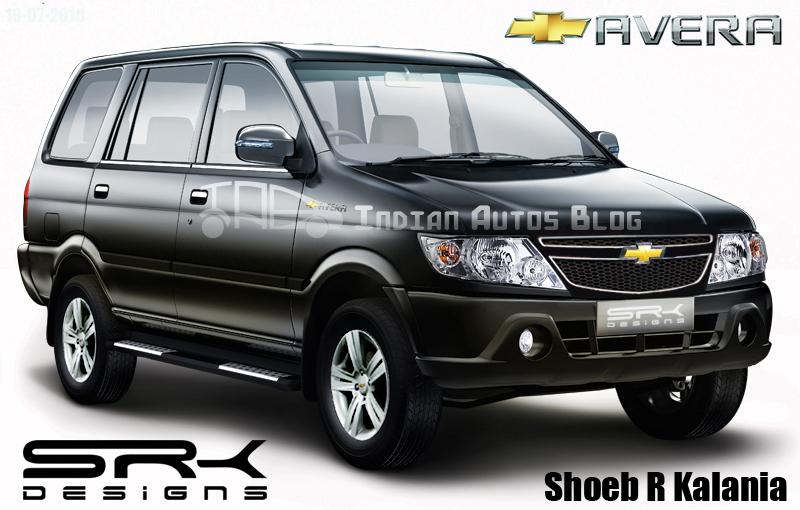 Eleven months ago, IAB had speculated on the introduction of a 2-liter Sonalika CRDI engine on the Tavera fitted with a ECU sourced from Continental. Subsequently SRK was asked to a do a rendering of the Tavera facelift and a few weeks back we brought you the entire list of changes on the cosmetic front. So this for IAB readers is not a serious development. It can classified as a mild update.
To put in a nutshell the BS4 Tavera will have a new engine along with cosmetic changes such as new alloys, body graphics, new grille, clear lens lamps and a slight change to the interior. The 2.0-liter CRDI engine is expected to coexist with the currently serving 2.5-liter diesel engine.