A people mover with an attitude of an SUV.
After several spyshots and renderings published since the turn of the year, we can finally reveal the Chevrolet Spin Activ that has premiered at the 2014 Sao Paulo International Motor Show.
GM do Brasil has written one sentence about the Spin Activ in its press note stating that the car is the "adventurous version, with external and internal exclusivity, 16-inch wheels and a spare tire on the tailgate."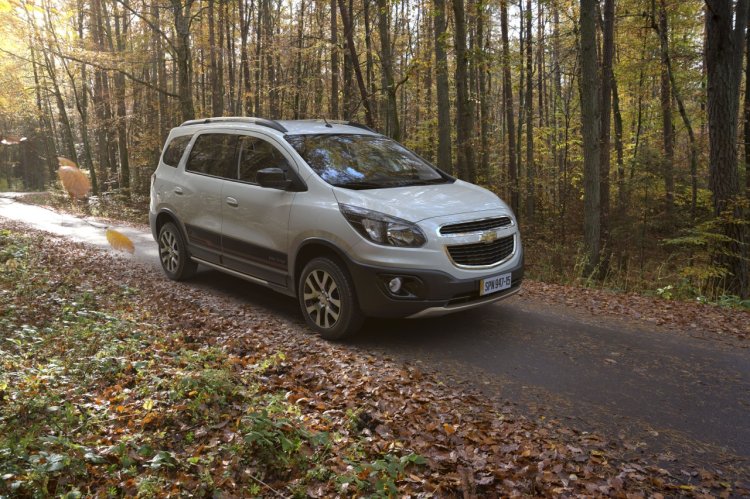 The interior comes from the regular Spin but the seat trim and dual tone colour distinguish it, along with white stripes and special logos. The car is brimmed with equipment and even gets the Chevrolet MyLink infotainment, a roof rack and keyless entry.
The Spin Activ, when launched in November, will be driven by a more powerful 1.8-liter Econo Flex engine that makes 108 hp. The crossover-MPV is sold in Indonesia, but the archipelago's specification lacks the external spare wheel and does not come with 16-inch wheels.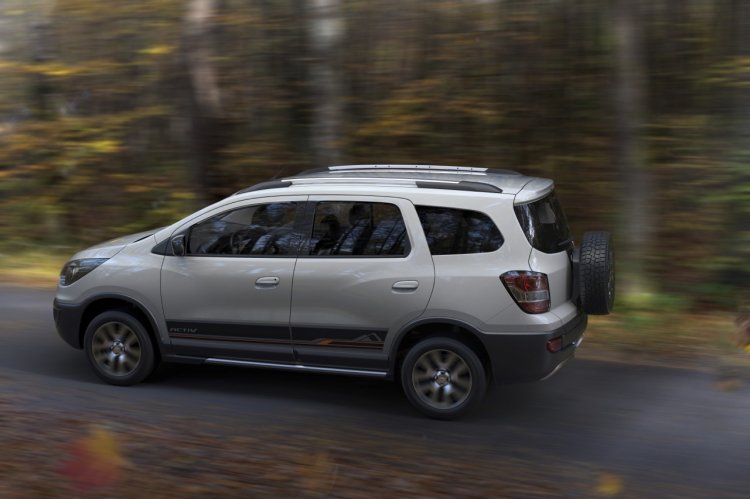 The Spin is marketed in Brazil in versions of five or seven seats, with manual or automatic transmissions, the latter a six-speed, unique to its the segment. GM says the Spin five-seat version can carry up to 1,841 liters of luggage.
Also Read: Chevrolet Enjoy anniversary edition launched in India
GM India tapped into SAIC's van lineup and retrieved the Chevrolet Enjoy (rebadged and reengineered Wuling Hongguang) to compete with the Maruti Ertiga, leaving no chance for the Spin or Spin Activ to enter India.