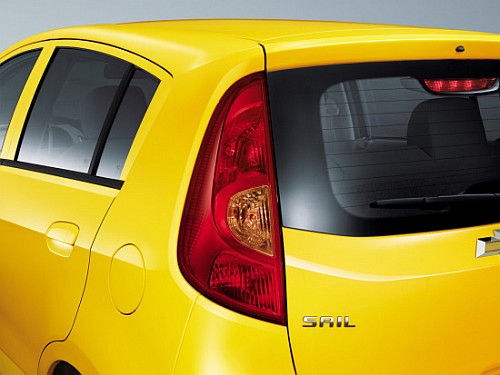 At the 2010 Guangzhou Auto Show, General Motors is showcasing the Sail EV concept. This could be an important model for India as GM India could study the possibility of selling this car in India. General Motors has said it will display an electric vehicle in April 2011 and what you see here could very well be that model.
The Sail electric concept is powered using a lithium-ion battery pack with maximum output of 65 kW and maximum torque of 220 N·m (162 lb-ft). A top speed of 130 km/h (81 mph) is not very impressive but on a single charge it can travel upto 150 kilometers.
Like some other hybrid and electric cars, the Sail EV features regenerative braking to produce additional energy to charge batteries.
Image of Chevrolet Sail hatchback has no connection to the story. Images of Sail EV coming up shortly.