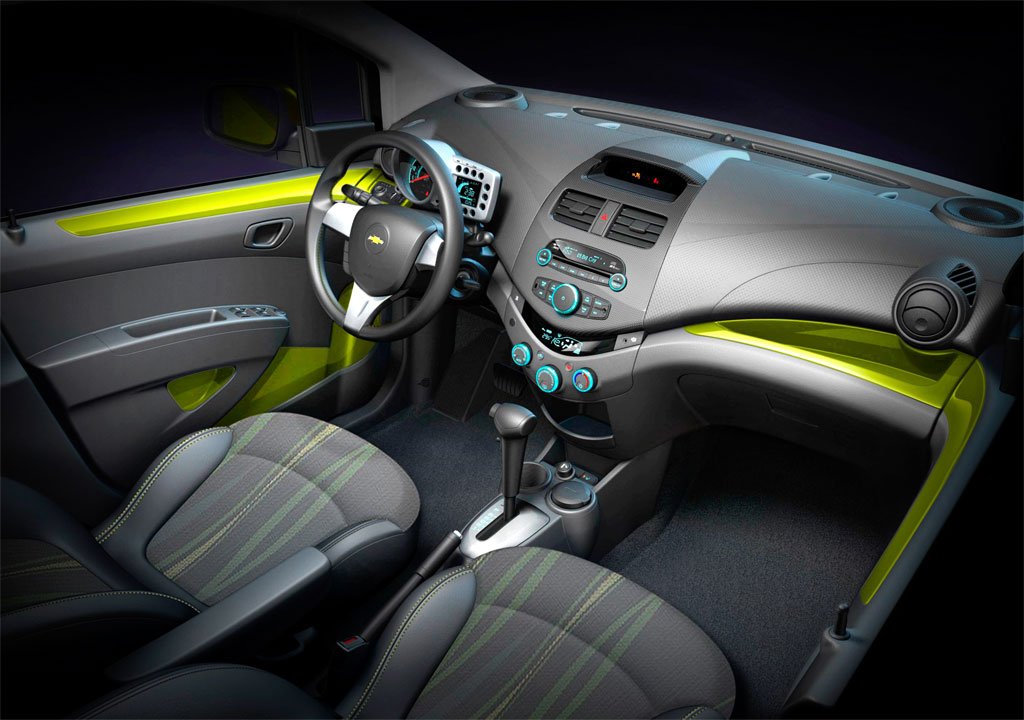 We had compiled an elaborate article on the Chevrolet Mini like a couple of days back and now we have something more to offer- a new video where the chief designer explains about the design of the Spark.
The video tells us it is not only about functionality or taking it to the next level by misplacing the rear door handles. While the main emphasis was on efficient use of available space, the styling has been kept modern and striking as well. This has really given the car quite a lot of character.
The interiors get matching interior panels that coordinate with the body paint. This along with the bold styling is sure to win back precious customers from the hatchback segment.
The interiors are unique yet simple and complement the exterior styling. Space seems to be available everywhere for utilization while the instrument cluster is small and informative in a digital format.
Also present is a Multi-Information Display at the central console, which gives you vital information on the car and everything else that is important. The overall design of the interiors are a step above than the present competition and bear resemblance to the Chevrolet Cruze.
Source : Zer Customs