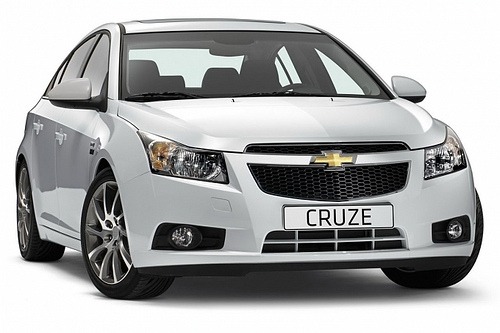 Chevrolet Cruze Irmscher gets stiffer suspension and new wheels
Tuning house Irmscher is teaming up with Chevrolet to bring out a special Chevrolet Cruze Irmscher, which will be made available in 2010 in Germany. The kit has no mechanical upgrades. All you get is 18-inch alloy wheels, chrome exhaust and sport suspension, which should let you take corners at higher speeds on your new Chevrolet Cruze.
The Irmscher package will be offered at the price tag of 1,990 euro.
Chevrolet Cruze Irmscher Image Slideshow
If you can't view the slideshow above, visit the Chevrolet Cruze Irmscher Image Gallery directly
NOTE - Indian Autos Blog has covered the Chevrolet Cruze closer than most have. You can catch every ounce of it by visiting the Chevrolet Cruze category page.
Remember - you can follow Indian Autos Blog via RSS Feeds or Twitter. If you're the conventional man, then subscribe to our updates delivered to your inbox by typing in your email address in the yellow box to your left.
Source - Autoevolution