No news on the launch date.
PT General Motors Indonesia has presented the Chevrolet Corvette Stingray convertible at the Indonesia International Motor Show 2014 (IIMS 2014). The car world debuted in Geneva last year and the regular Stingray was showcased in India at the Auto Expo.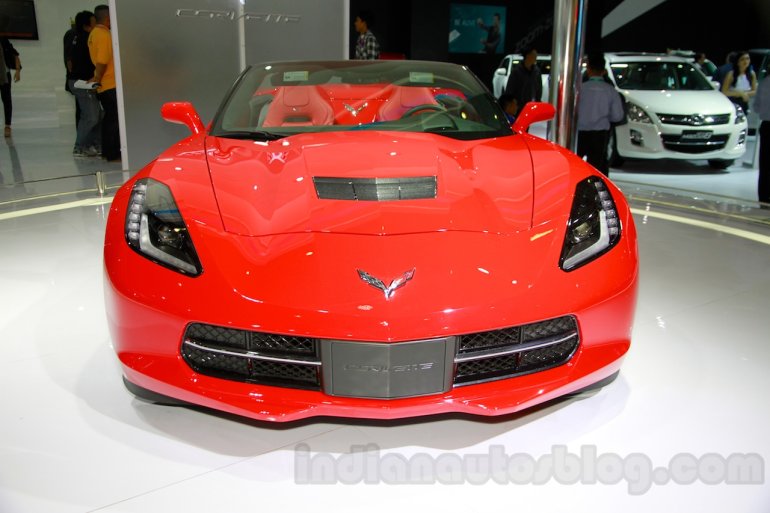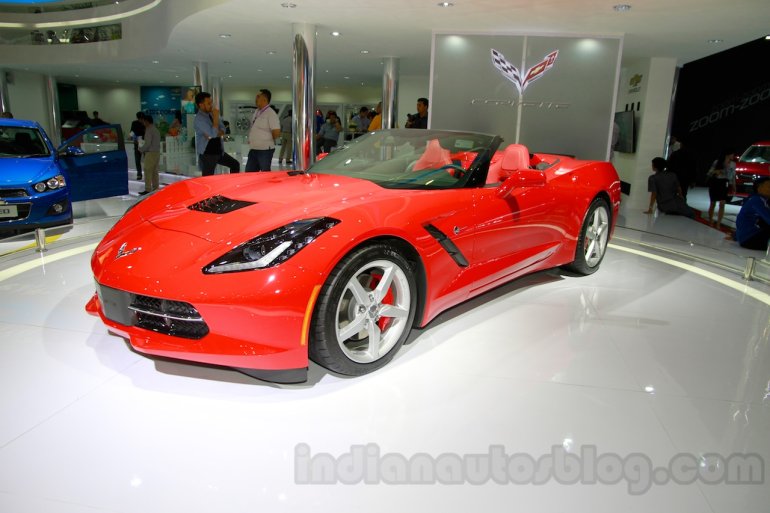 Underpinned by an aluminium frame, the Stingray measures 4,493 mm in length, 1,877 mm in width, 2,710 mm in wheelbase, and 1,235 mm in height. The car is powered by a 6.2-liter V8 direct-injected petrol engine that develops 450 bhp at 6,000 rpm and a maximum torque of 610 Nm at 4,600 rpm. The car can be had with either a 7-speed manual transmission or an 8-speed automatic transmission with paddle shift.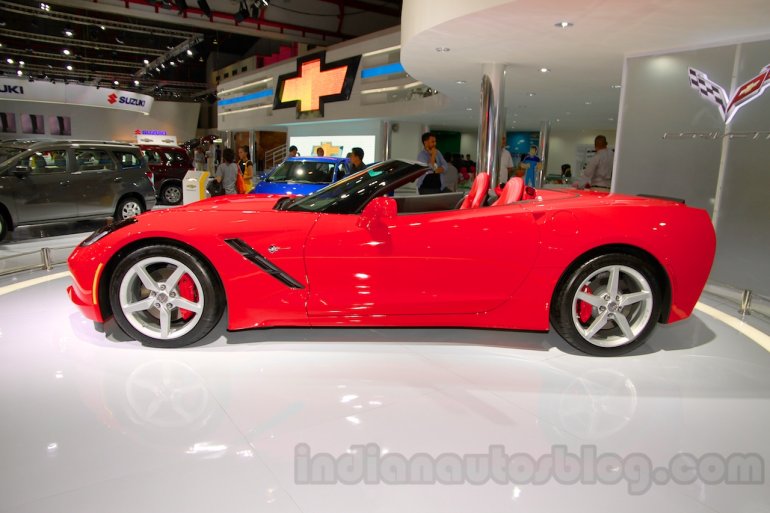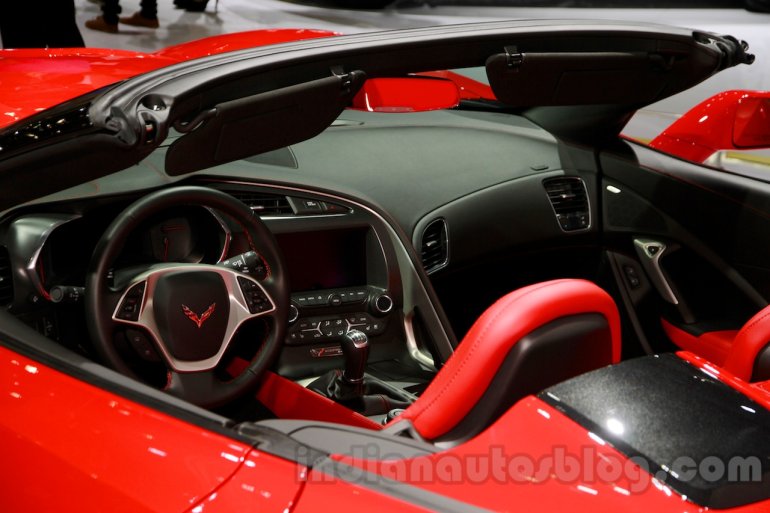 The press release issued at the car's international premiere at the 2013 Geneva Motor Show, shown below, has more details.
Chevrolet Corvette Stingray convertible at the 2013 Geneva Motor Show - Press Release
[Can't see the press release above? Head to Slideshare]