GM India brought along the new Corvette and the Camaro ZL1 to the Auto Expo.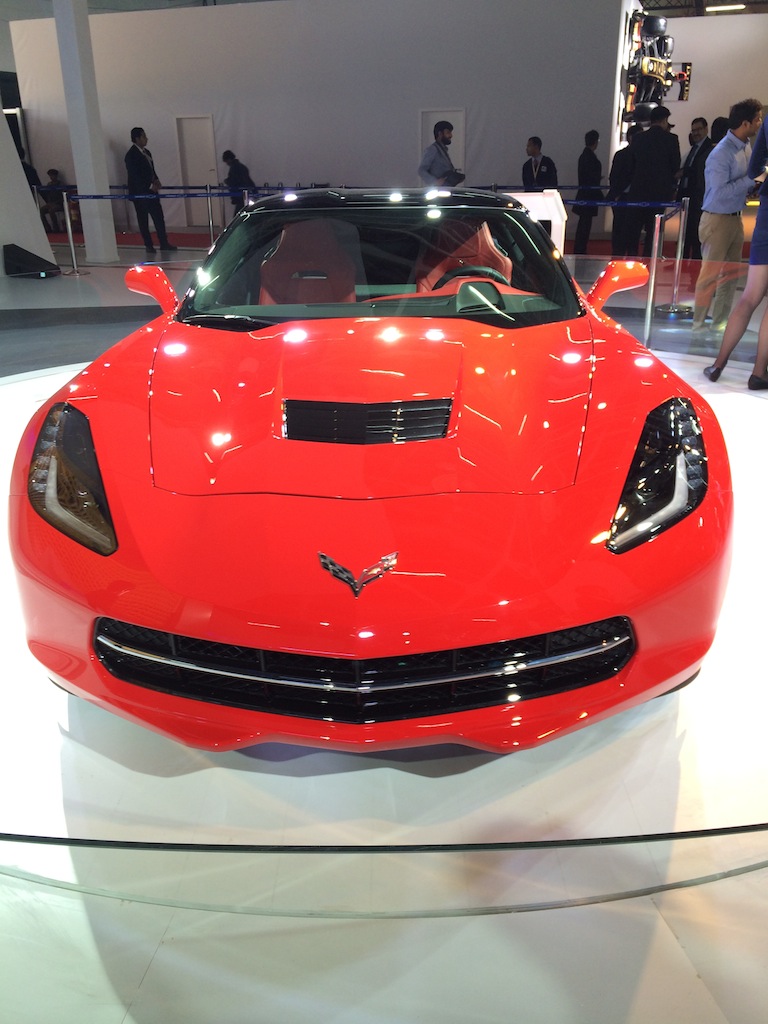 Chevrolet Corvette
The new Corvette is powered by a 6.2-liter V8 engine which produces 450 hp and 610 Nm of torque. This enables the supercar to hit 100 km/h from rest in 4 seconds. Transmission is aided by a newly developed 7-speed manual gearbox which features Active Rev Matching technology to match the engine's revs while upshifting/downshifting.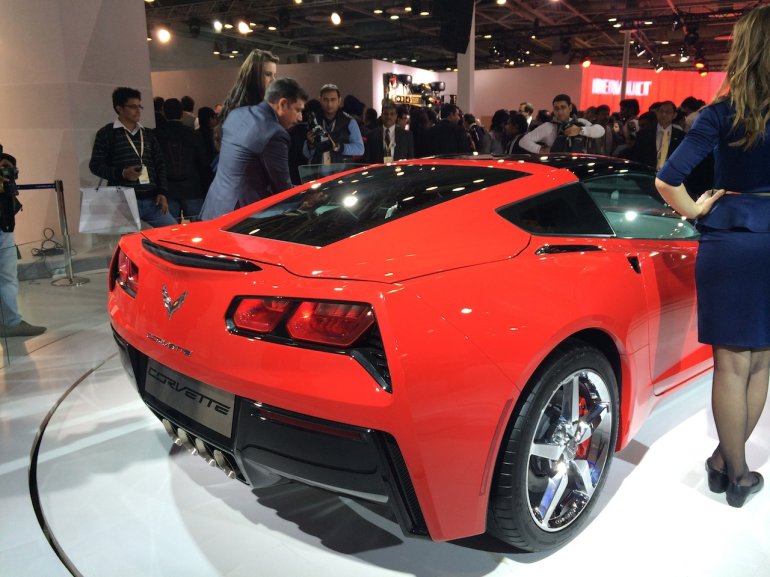 The Vette' gets a carbon fiber hood and removable roof panel, composite materials for its fenders, doors and rear quarter panels, carbon-nano composite underbody panels and a new aluminum frame to reduce weight.
For more images of the Corvette, head to our coverage of its world premiere from NAIAS 2013.
Chevrolet Camaro ZL1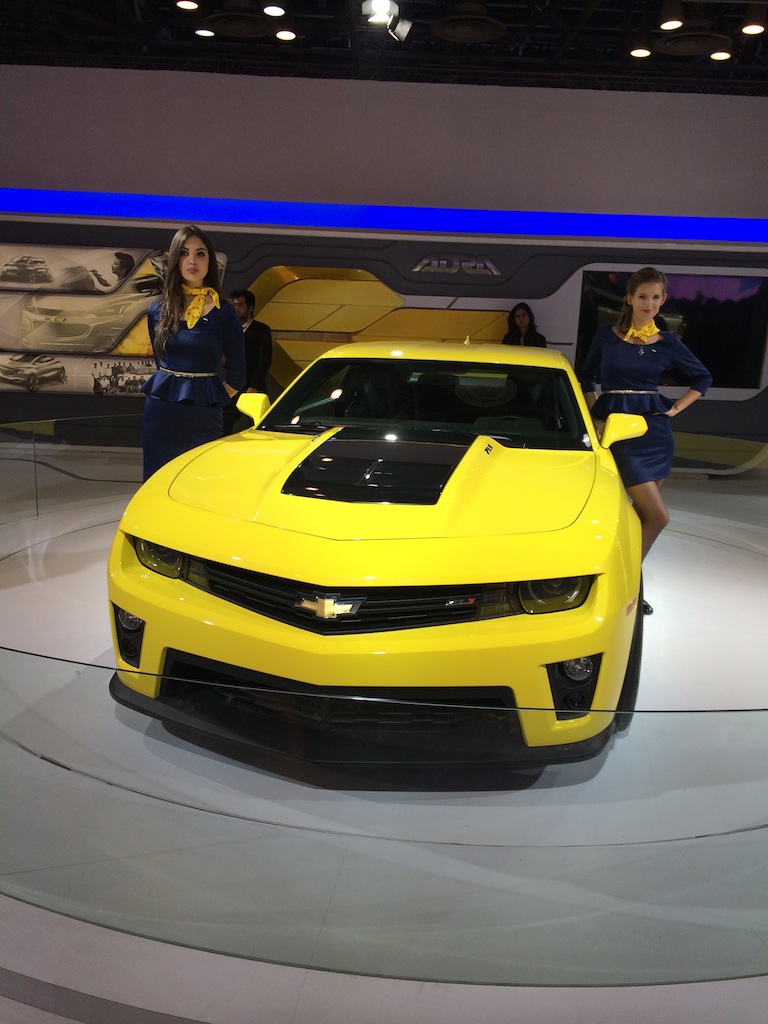 The Camaro ZL1 is powered by a 6.2-liter supercharged V8 engine which outputs 580 hp at 6,000 rpm and 753 Nm of torque at 4,200 rpm. A 6-speed manual transmission drives the rear wheels enabling the muscle car to accelerate from 0-100 km/h in 4 seconds and achieve a top-speed of 296 km/h.
For more images of the Camaro, head to our New York Auto Show 2013 coverage.
GM India has not announced the launch of the performance vehicles.