Is an evolution of the Chery Alpha concept.
The Chery Alpha 5 concept had made its debut at the 2015 Shanghai Auto Show. This concept previewed the Chery Arrizo 5 compact sedan that slots in between the Arrizo 3 and Arrizo 7.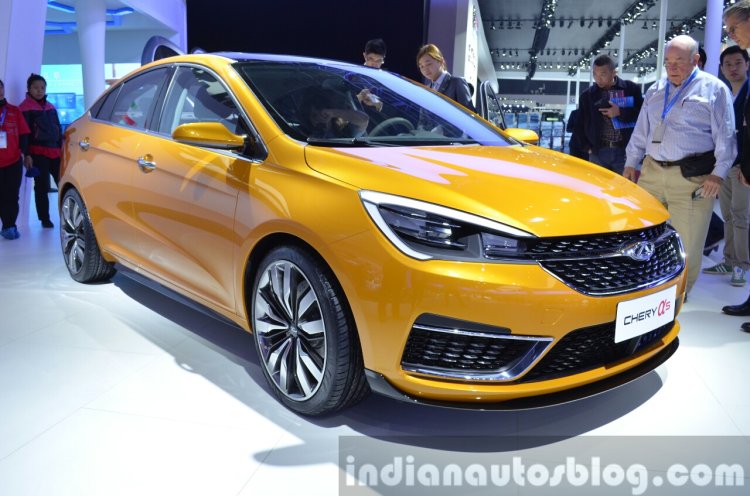 The Alpha 5 is actually an evolution of the Chery Concept Alpha that made its debut at the 2014 Beijing Motor Show. The smooth body looks more production ready but still carries a lot of design inspiration from its predecessor. The concept has been developed by a team of design professionals headed by James Hope, Chief Designer, Chery Motors.
The interior of the Alpha 5 looks futuristic and well laid out. The cabin has a dual-tone theme of grey and white with the dashboard being dominated by the huge touchscreen at the center, that controls most of the in-car functions. The production version is likely to reduce the screen size whereas the three-spoke steering wheel and leather-upholstered seats are expected to be carried over as they are.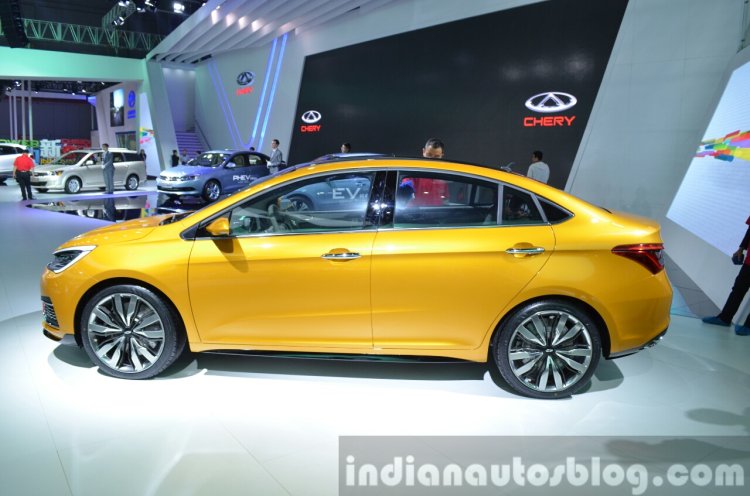 The Chery Arrizo 5 was launched in the Chinese market at the Guangzhou Auto Show last month, with deliveries commencing in early 2016. It is powered by a 1.5-liter engine producing 116 hp and 148 Nm of peak torque coupled to a 5-speed manual or a CVT gearbox. This engine will also be joined later by 1.2-liter turbo and 1.5-liter turbo generating 132 hp / 212 Nm and 145 hp / 220 Nm respectively.