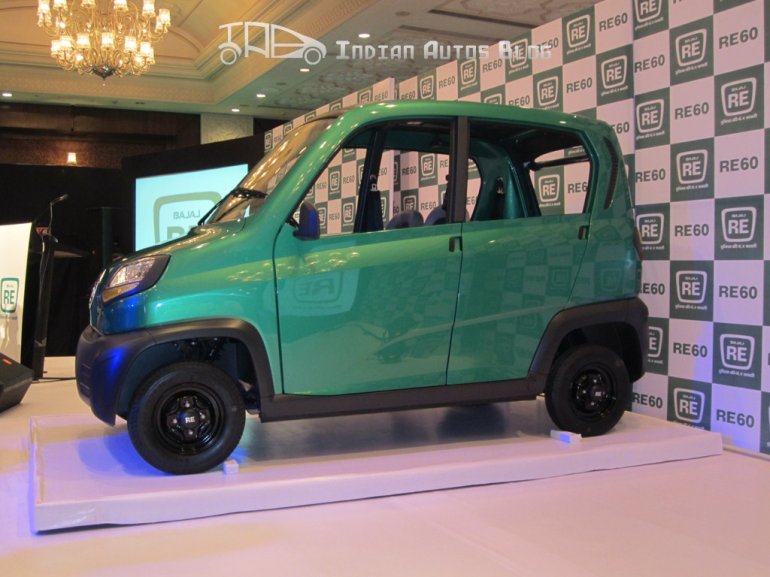 Bajaj RE60 which was born as the project ULC (Ultra Low Cost) is supposed to be the first tangible outcome out of the Indian two wheeler manufacturer's partnership with Renault-Nissan Alliance (RNA).
The car was originally expected to be Tata Nano's rival but the concept showcased at the Delhi Auto Expo never seemed to be a potential competitor to Nano and Bajaj was quick to state that RE60 is more of a quadricycle suitable for commercial usage. With that, there were speculations that the relationship between Bajaj and Renault-Nissan Alliance is heading towards a cul-de-sac.
However, in a recent interview with Business Standard, Mr. Rajiv Bajaj, Managing Director of Bajaj Auto stated that their relationship with RNA is not over yet. He said, "It (relationship with RNA) is still an open book. We have provided them all the information on the project (RE60) and do ask them once every month or two. They say they are discussing internally."
Mr. Bajaj also added that, "In November 2009, much before the Nano ran into trouble in the market, it had become clear that such a concept would not work. Also, the ultra-low-cost project was conceived in the same direction. I met Carlos Ghosn and told him I could not take this chance. I discussed with him the idea of the RE60 and he gave his go-ahead."
The future of RE60 is still uncertain. Mr. Bajaj claims that the company is in talks with government officials for the permission to commercialize it. He says that RE60 would be ready in 5-6 months and if Indian government fails to grant permission in time, the company will have to look at export markets like Sri Lanka, Bangladesh, Africa, Egypt and Latin America.
He also said that RNA might want to use the RE60 as a private vehicle in which case it'll have some added bling to target young boys and girls.
Who knows? It could even be positioned as an entry level Datsun to make it a low cost Indian Twizy!
[Source: Business-standard.com]