Update - S.Heiligenstein Photographie has posted pictures today of what is believed to the be 'La Finale' Veyron, spied days ahead of its showcase at the 2015 Geneva Motor Show.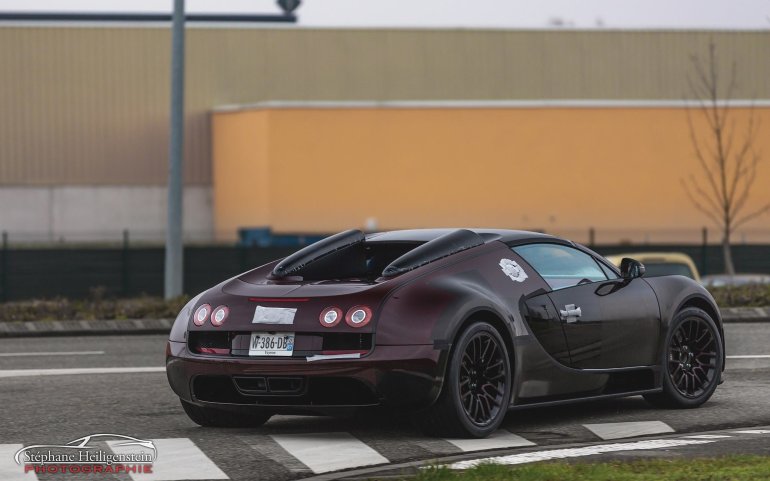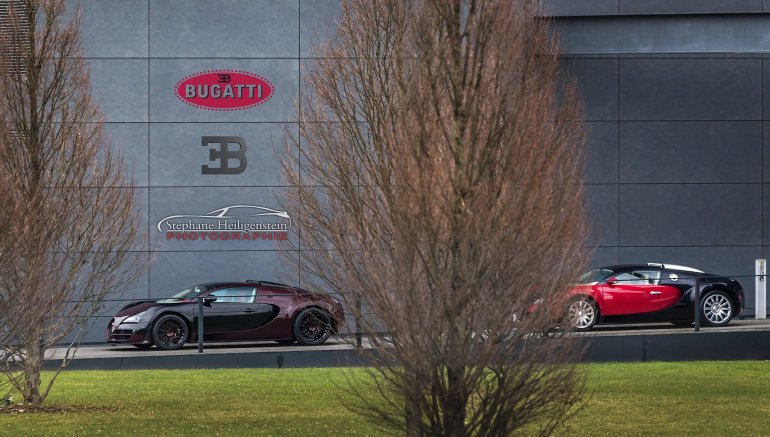 Posted on Feb 23, 2015 -
Marks the end of an era for Bugatti.
Bugatti have announced that the final Veyron has been sold, and that it will make an appearance alongside the first ever Veyron at its booth at the 2015 Geneva Motor. The 450th model - a Grand Sport Vitesse - will be aptly christened "La Finale", as seen in the lettering under the car's wing in this teaser.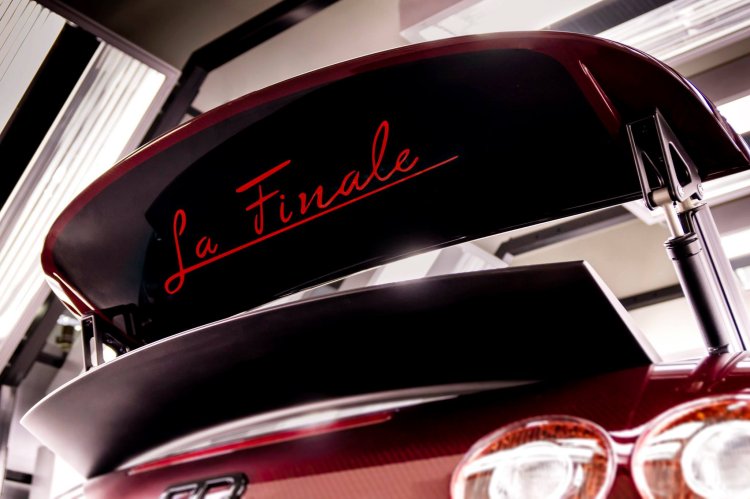 It has been a decade since the record-breaking Bugatti Veyron made its debut, shocking fans all over the world with its unearthly powertrain and top speed. Since then, Bugatti introduced many special edition models, which promised exclusivity and individuality (for instance, the Les Legendes de Bugatti series).
Also introduced were more-powerful versions – the 1200 hp Supersport and Grand Sport Vitesse – that still hold the Guinness World Record for the fastest production coupe (431.0 km/h) and open-top roadster (408.84 km/h) in the world, respectively.
Also Read: Bugatti Veyron successor could use the 'Chiron' name; unveil in 2015
With the end of the Veyron's production build here, Bugatti can now focus fully on its successor - rumored to be called the 'Bugatti Chiron'. Keeping the outgoing Veyron as the benchmark, it will reportedly produce 1500 hp via the same 8.0-liter W16 engine, which is rumored to feature electric turbochargers for increased output.
With increased performance figures, the Chiron could reach top speeds in excess of 450 km/h.
[Source - Facebook.com]