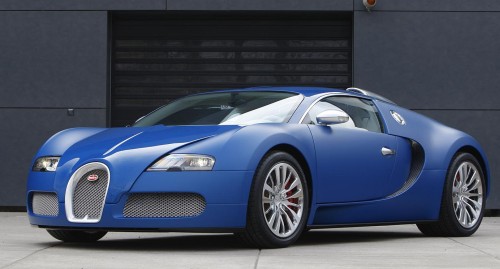 Bugatti Veyron is all set to enter India at a whopping price tag of 12 crores Rupees through its sole dealer Exclusive Motors, New Delhi. We had already brought this news to you months ago and broke the news that Exclusive Motors would be the official dealer.
The Bugatti Veyron is expected to be launched on the 28th of October and sources say there are already four confirmed orders for the supercar. The Veyron would come only as a Left Hand Drive and the car maker has specially made a request to Directorate General of Foreign Trade (DGFT) to exempt the Veyron and permit it to ply on Indian roads as a LHD.
Satya Bagla, MD, Exclusive Motors
The car is slated for launch soon but we cannot disclose its price. There are a few customers for Bugatti, but again their identities cannot be revealed now.
We hope Bugatti's entry into India prompts other supercar manufacturers like Pagani, Spyker, SSC and Koenigsegg to enter the Indian market soon.
Source: ET