As the name says, it's the final Veyron.
After selling 450 Bugatti Veyrons, the company has reached the end of an era. The last ever (chassis number 450) example is called Bugatti Veyron Grand Sport Vitesse La Finale, and it was showcased at the Volkswagen Group Night on the eve of the 2015 Geneva Motor Show.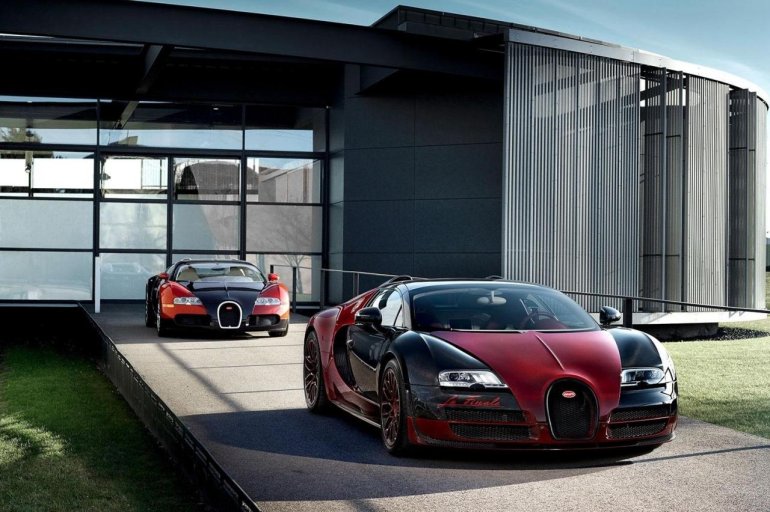 Sold already, the La Finale will be parked alongside the first Veyron (chassis number 1) at the Bugatti booth tomorrow. Powered by a W16 engine that makes 1,200 hp and 1,500 Nm of torque, it enables the car to reach 100 km/h from a standstill in just 2.6 seconds and on to a top speed of 431.072 km/h, which is the world record for the roadster.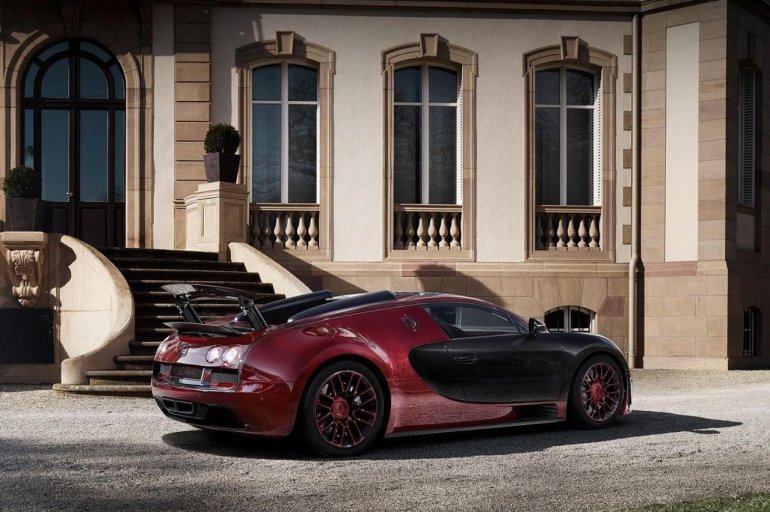 Complete details about the car can be read in the press release attached below the gallery.
Bugatti Veyron Grand Sport Vitesse La Finale - Press Release
[Slideshare direct link]