The second last Bugatti Veyron Special Edition has made its global debut at the ongoing 2014 Beijing Auto Show.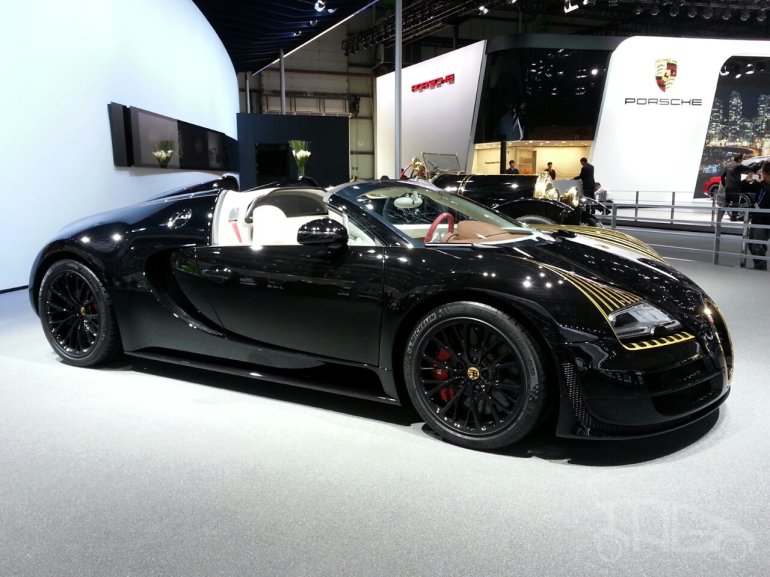 The Bugatti Veyron Grand Sport Vitesse "Black Bess" Special Edition is part of the company's "Legends" series. The Black Bess will be limited, just like the other Special Edition models, to just 3 units. The car features a carbon fiber body painted in black with gold accents. Light beige upholstery is found inside the cabin along with a red Crimson leather wrapped steering wheel.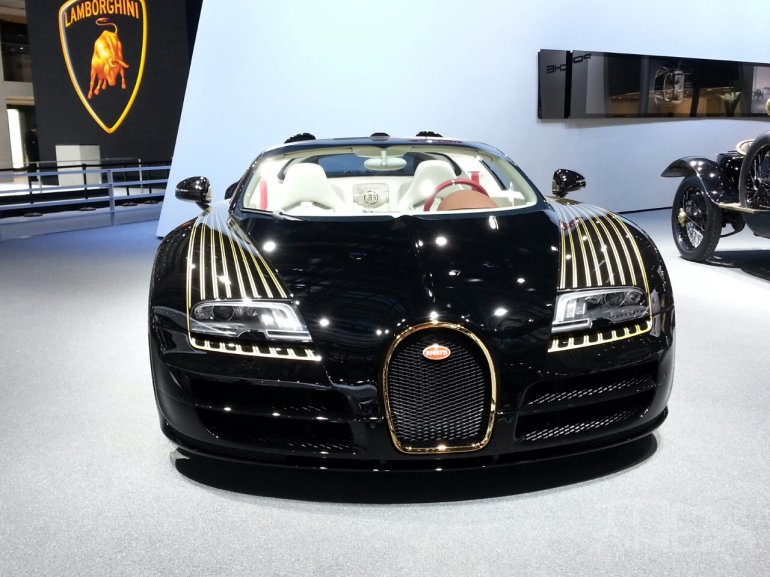 The dashboard, cowl panel and door trim panel are covered in Havana leather and the door panels feature Type 18 "Black Bess" and the Morane Saulnier Type H, an airplane which belonged to Roland Garros who was one of the seven people who bought the original Black Bess.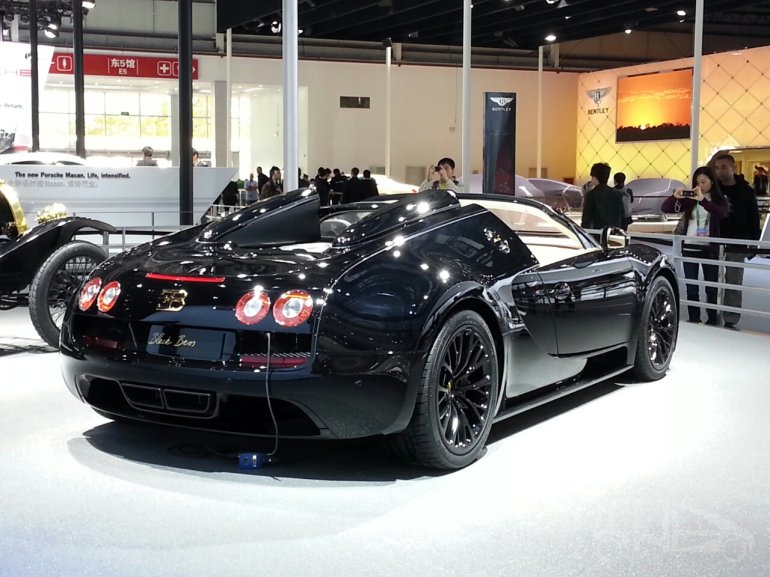 The special edition pays homage to the Type 18 "Black Bess" which the company describes as "one of the first ever street legal super sports cars."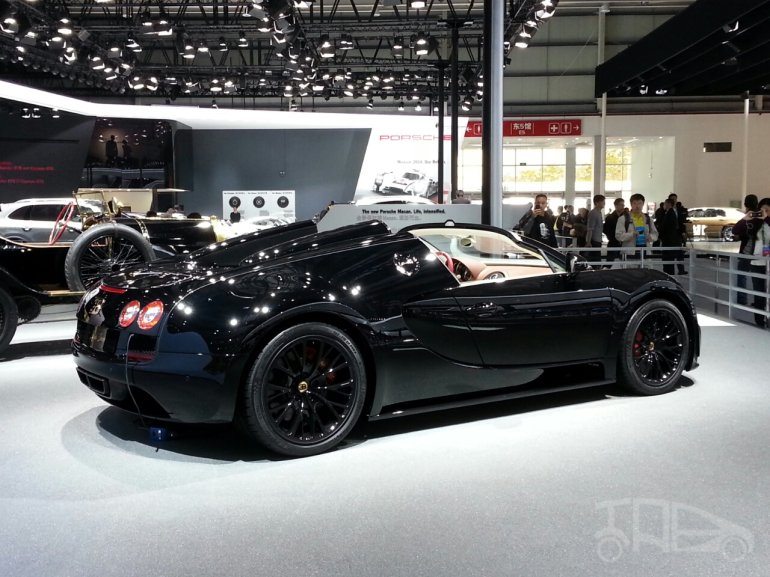 Built before the World War I, the Black Bess housed a 5.0-liter engine that delivered around 100 PS, enough for a 160 kph top speed. The car won several races under the hands of the company's founder Ettore Bugatti.
Bugatti Veyron Grand Sport Vitesse "Black Bess" Special Edition - 2014 Beijing Auto Show - Press Release
[Can't view the document? Head to SlideShare]