The 1.6-liter variant comes in four options.
Ford EcoSport has been losing customers, who are looking for an affordable automatic transmission car, to the Honda HR-V and Jeep Renegade and Renault Duster in Brazil. To fix that, the company will be equipping the 1.6-liter model with the Powershift automatic transmission for MY2016, reports Noticias Automotivas. Sales of the model will begin from October 1, 2015.
Until now, the PowerShift dual-clutch automatic gearbox was exclusively offered with the 2.0-liter flex fuel engine. The 1.6-liter flex fuel engine has also been tuned by the same team that has worked on the Fiesta and Focus. The result is an engine that can produce 126 hp on gasoline and 131 hp with ethanol.
This engine, paired with the PowerShift 6-speed dual clutch automatic unit, is claimed to sprint from 0-100 km/h in 11.8 seconds. Fuel efficiency with ethanol is reported to be 7.2 km/l in the city and 8.3 km/l on the highway; these figures increase with gasoline to 10.2 km/l and 12.1 km/l in the city and highway respectively. The 1.6-liter engine will also be available with a 5-speed manual that will produce 115 hp.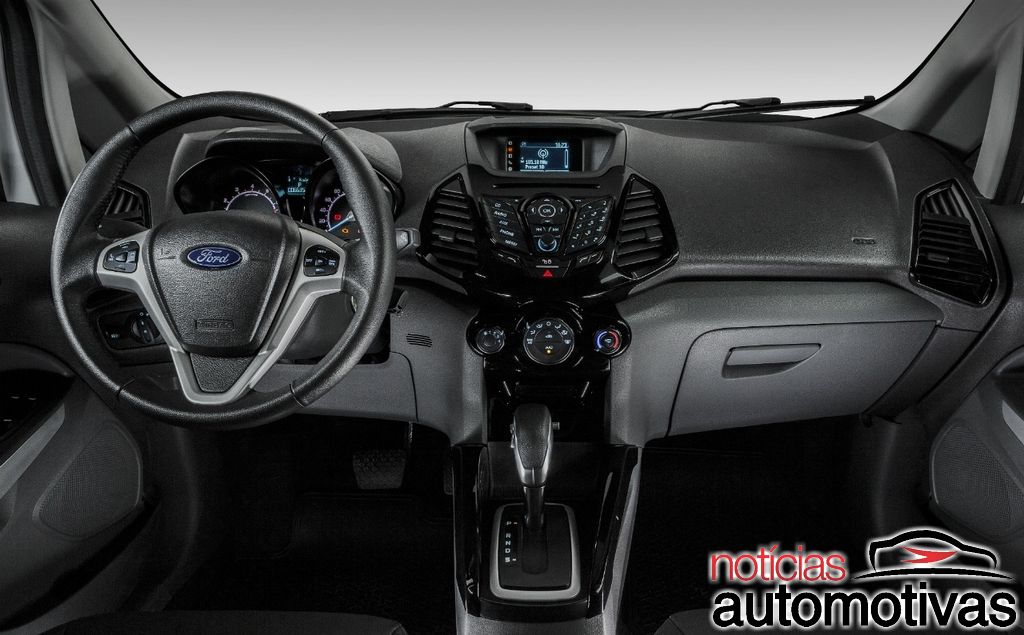 The 2016 Ford EcoSport 1.6 will be available in four new versions, with prices and features as follows:
Ford EcoSport SE Direct: R $ 68,690 (INR 11,02,984)
The cheapest version on offer. It will get power steering, air conditioning, fog lights, electric front windows, traction control and stability, ramp starting assistant, trip computer, speed controller, 15-inch steel wheels and SYNC infotainment system with steering wheel controls and voice command. Safety features available are front airbags and ABS.
Ford EcoSport SE: R $ 71,900 (INR 11,54,528)
Gets all of the above but replaces the 15-inch steel rims with alloys.
Ford EcoSport Freestyle: R $ 76,900 (INR 12,34,815)
All items of the SE grade with the addition of 16-inch alloys (instead of 15-inches), electric rear windows, rear parking sensor and different finish on the grille, wheels, side mirror covers and interior panels.
Ford EcoSport Freestyle Plus: R $ 80,300 (INR 12,89,411)
All items of freestyle and a total of 6 airbags (side and curtain) as well leather seats.
[Source: Noticias Automotivas, icarros]