Petrol is the most popular fuel.
Bosch Group, one of the leading mobility solutions provider, has issued a world map of automotive powertrains, summarizing the usage and buying pattern of car owners in different regions of the world.
Petrol (Gasoline) engines:
The petrol engines are still the most popular choice among global car buyers. According to Bosch's data, China tops the chart with nearly 100% of new cars being gasoline powered. The fuel choice dominates in other major markets like the US and Japan where the market share is over 75%.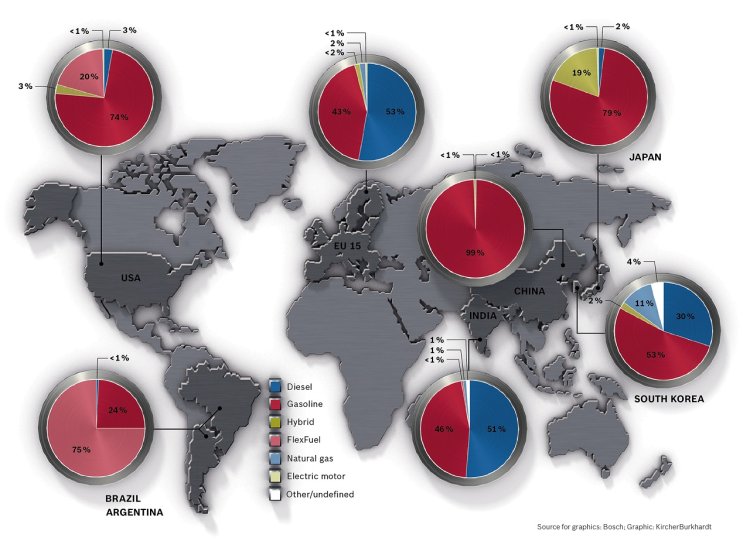 Engines with port-fuel injection system contribute to over 50% of the petrol engine population while downsizing is becoming increasingly prevalent. The company says that combining downsizing with direct injection and turbocharging increases fuel efficiency by up to 15% while providing higher torque output at lower engine speeds.
Diesel engines:
The diesel engines have established themselves as leaders in the European Union and India. In these major markets, every second car sold is powered by a diesel engine. The US market is showing growth potential for diesel engines and the market share is estimated to grow from 3% now to 10% in 2018. South Korea is another promising market for the oil burners.
In Europe, an average diesel engine offers up to 25% more fuel efficiency and 40% more torque output compared to a petrol engine of equal displacement.
Hybrids and electric powertrain: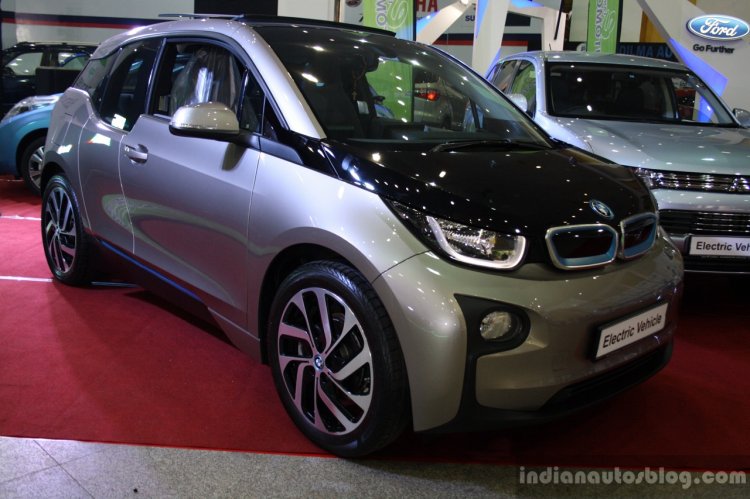 Japan is the leading market for hybrids and electric vehicles and nearly 20% of the new car population are hybrids. Bosch predicts that out of 113 million cars sold worldwide in 2020 (assumption), 6.5 million will be strong hybrids, 3 million will be plug-in hybrids, and 2.5 million will be pure electric cars.
Flex Fuel engines:
Brazil leads the flex fuel market (petrol and ethanol) while the US comes in at second. The flex fuel systems allow the users to choose the more affordable ethanol. The ethanol blended fuel also has lower emission levels.
CNG engines:
The CNG engines continue to gain acceptance worldwide. In the last decade, the fuel option has grown by 25% every year, due to the fact that it is about 50% cheaper than petrol and emits 25% less CO2. South Korea, with a market share of 11% is the prime market for CNG cars.
More details are available in the press release below.
Bosch powertrain world map - Press Release
[Head to Slideshare if you can't view the document.]