Will be built in Spartanburg, USA.
It's been over two years since BMW announced that it will launch a new crossover named BMW X7. Now, in a conversation with Autocar at the 2016 New York International Auto Show, Dr. Ian Robertson, Member of the Board of Management of BMW AG and head of Sales and Marketing of BMW brand, spoke about the future flagship.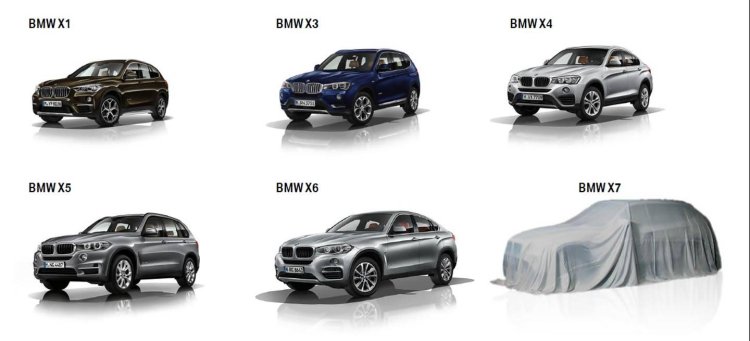 Dr. Robertson said that the BMW X7 will be based on the BMW 7 Series' CLAR (CLuster ARchitecture) rear-wheel drive platform but the platform will be modified to such a great extent for the X7 that it will be worthy of being called new.
The BMW X7 won't be a merely stretched BMW X5. Expressing how vastly the X7 will differ from the X5, Dr. Robertson said: "If you put both cars (BMW X5 and BMW X7) next to each other, the resemblance is small in terms of wheelbase and so on. We're not going to just extend the wheelbase; it's a complete new panel cell."

The BMW X7 will likely be offered with six-, eight- and twelve cylinder petrol and diesel engines with displacements ranging from 3.0- to 6.0-litre. Dr. Robertson hinted that the X7 range may include a hybrid model. He said that the engines will be borrowed not only from the X5, but from the entire BMW range.
The BMW X7 will be built at the company's Spartanburg plant in USA and likely go on sale in 2018.
Rivals: Range Rover, Audi Q8
Expected release date: 2018
Expected starting price: €130,000
[Source: Autocar]