Has 31 km pure electric range.
The BMW X5 xDrive40e plug-in hybrid model has been showcased at the 2015 Frankfurt Motor Show (2015 IAA) after it was unveiled at the 2015 Shanghai Motor Show (2015 Auto Shanghai) earlier this year. The BMW Concept X5 eDrive was announced ahead of the 2013 Frankfurt Motor Show.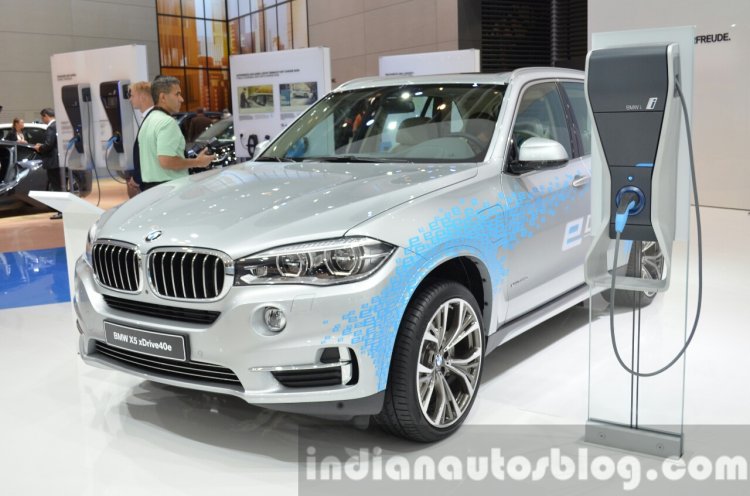 The plug-in-hybrid version of the BMW X5 SUV achieves 3.4-3.3 liters per 100 kilometers (approximately 30 km/l mileage), through the combined effort of an 113 hp/249.5 Nm producing synchronous electric motor and a 241 hp 2.0-litre turbocharged 4-cylinder gasoline engine, mated to an 8-speed automatic transmission. The net output figures are 313 hp (230 KW) maximum power and 449 Nm (331 lb-ft) peak torque. Backing the electric motor is a high voltage Lithium-ion battery pack that has 96 cells and a capacity of 9.0 kWh.
The top speed of of the hybrid X5 is electronically limited to 210 km/h (130 mph), and 130 km/h (75 mph) while running on electricity. Acceleration from 0-100 km/h (0-62 mph) takes 6.8 seconds.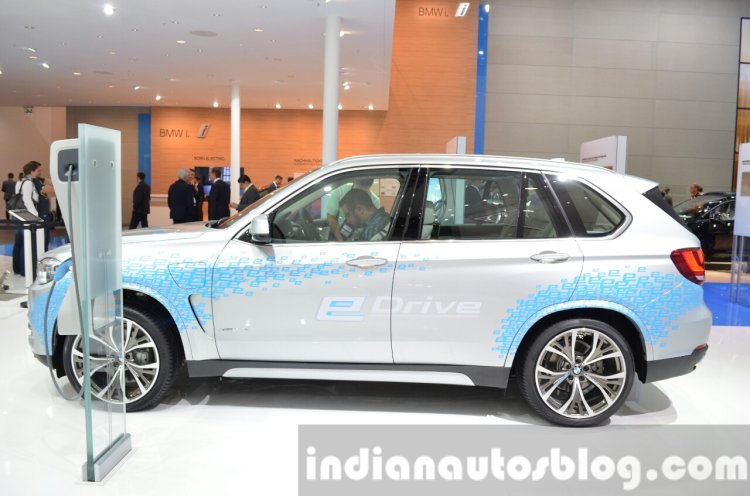 On pure electricity, the BMW X5 xDrive40e can travel 31 km (19 miles). Recharging the BMW X5 xDrive40e from a standard household power socket takes 3 hours, 50 minutes, but if the owners opt for a BMW i Wallbox Pure charging station, the time can be cut down to 2 hours 45 minutes. The X5 xDrive40e owners will be eligible to get the ChargeNow card that is being offered for the BMW "i" users, which gives them access to the public charging stations of the ChargePoint network.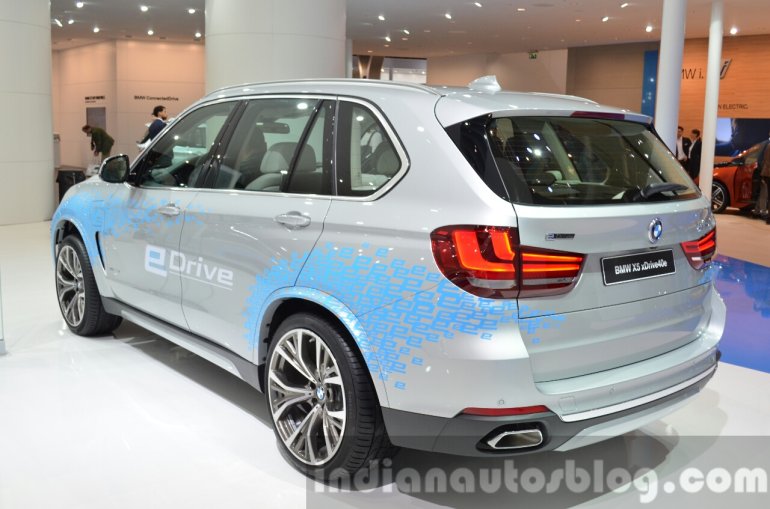 The BMW X5 xDrive40e is the first plug-in hybrid production model from the core BMW brand (not counting the BMW 'i' sub-brand). It will soon be accompanied by the BMW 330e and BMW 740e xDrive plug-in hybrid sedans. The BMW i currently has the i8 plug-in hybrid coupe and the i3 electric car in its stable.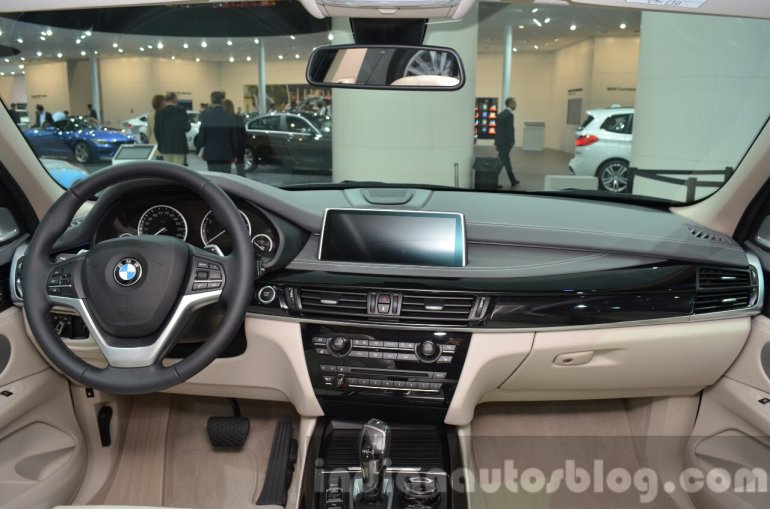 Also Read: BMW i8 launched in India
Further, BMW has premiered the new X5 xDrive40e rescue vehicle for the Formula E season of 2015 / 2016.
BMW X5 xDrive40e - Press Release
[Slideshare direct link]