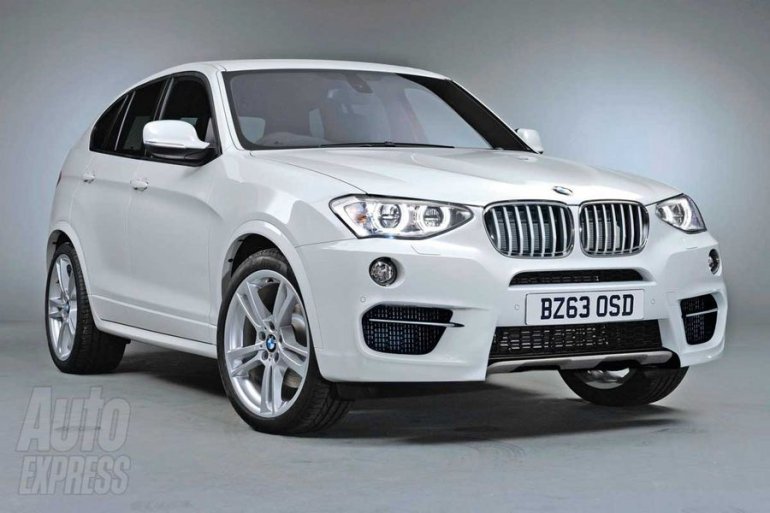 At the annual accounts press conference in Munich, BMW Chief Executive, Norbert Reithofer confirmed that the X4 will make its world debut in 2014.
BMW's X range has sold over 2.7 million models since 1990s. Looking at Audi's onslaught of future 'Q' models, it was about time BMW responded with a hammer.
The BMW X4 is going to be a coupe-crossover based on the X3's platform. To put it in simple words, it is going to be a smaller and cheaper X6.
BMW claims that with the X6, it attracted a completely different type of audience than for the X5. A similar strategy should work with the X4 versus the X3. With the X4, BMW wants to invite new customers to its family.
The BMW X4 was officially confirmed in the September of 2011. Codenamed as F26, the X4 will be built on the same monocoque steel platform as the second generation X3. It will even share the engines and underpinnings with the X3.
While the idea seems very innovative, BMW was beaten to it by Land Rover Evoque. Considering the Porsche Macan (baby Cayenne) is also around the corner, the need to speed up X4's development process is almost palpable. Audi still has to officially confirm the production plans of the Q4 which will also compete against the X4.
Expect the BMW X4 to launch sometime in early 2014. For a complete overview of the BMW X4, we suggest you go through our product deep dive.
[Source: Carscoops.com ; Rendering: Autoexpress.co.uk]