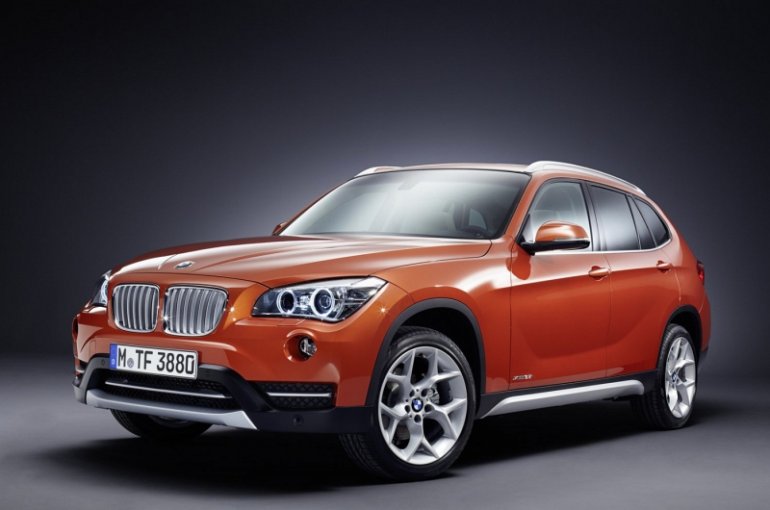 As we reported earlier, the facelifted BMW X1 will set its foot in India on February 14.
With the battle for the Indian luxury segment throne getting fiercer by the day, BMW is about to make its first move in 2013 by launching the X1 facelift. It is to be noted that BMW's main rival Audi has already launched two products in 2013 - the facelifted Audi Q5 and the updated Audi R8 - while Mercedes Benz has made announcements for a busy H2 2013.
The BMW X1 facelift which was unveiled at the New York Motor Show in April 2012 is a mid-life refresh for what is the hottest Bimmer in India. The facelifted car features minor nips and tucks to keep it fresh until the all-new model arrives somewhere in 2015 with a new chassis.
As far the changes go, the front grill gains silver accents, the headlamp elements have been detailed again and the front bumper is also reprofiled. The wing mirrors are new and the sills on the side lower body are modified. The rear bumper features a slightly larger diffuser.
The interior sports a redesigned center console, silver inserts on steering wheel and chrome accents on the air con vents.
While the engine options are expected to be same as the current car, we expect the introduction of the 8-speed automatic transmission, launched first on the new 3 Series, which is slowly becoming a norm in every BMW resulting in a better fuel economy.
The BMW X1 is one of the most important products for BMW India and it could enable them to keep pace with a relentlessly charging Audi.
Stay tuned to Indian Autos Blog for more details.