BMW debuted the BMW Vision Future Luxury Concept at the ongoing Beijing Auto Show.
The concept furnishes a long-term outlook on the perception of modern luxury for the BMW brand and uses what BMW calls as a pioneering lightweight engineering concept.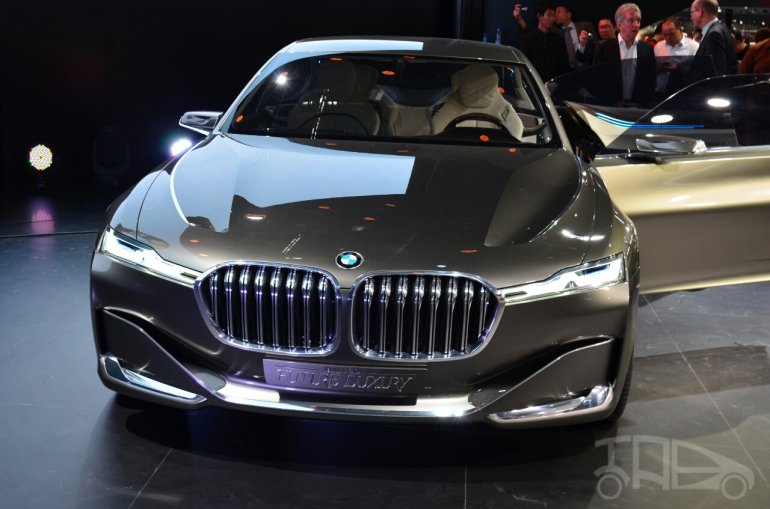 This composite structure contains an initial base layer of fine carbon fabric on top which rests a functional layer that features user interface components - like aircons, lighting functions. A further structural load-bearing layer of aluminium is added for strength. Finally, the top layers comprise wood followed by leather.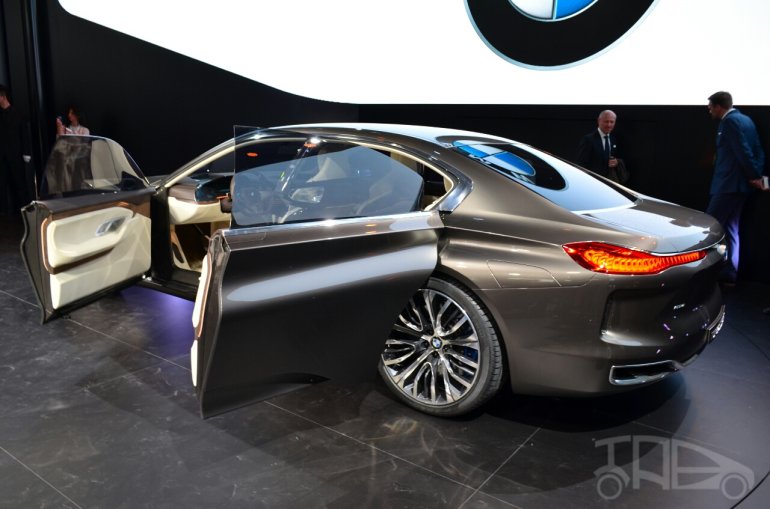 The concept almost does away with the traditional B-pillar. Instead, the carbon construction allows the seat frames to be integrated into the load-bearing structure. There are also connections to the door sills and centre console, which means only a very small and unobtrusive B-pillar is required.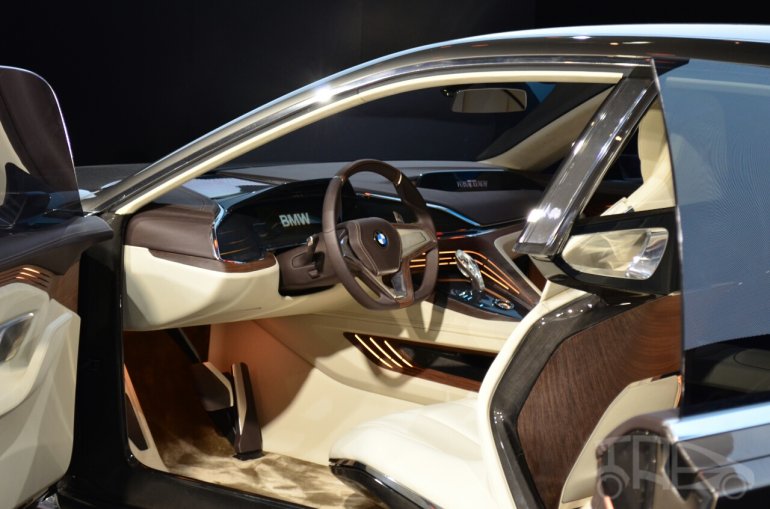 An almost private rear seat has been an objective for the company, especially for the Chinese market. Two large, deeply contoured single seats, says BMW, invites passengers to retire into their own personal "comfort zone". A retractable table, angled Rear Seat Displays and the rigid backs of the front seats create a very private ambience, sectioning this area off from the rest of the interior.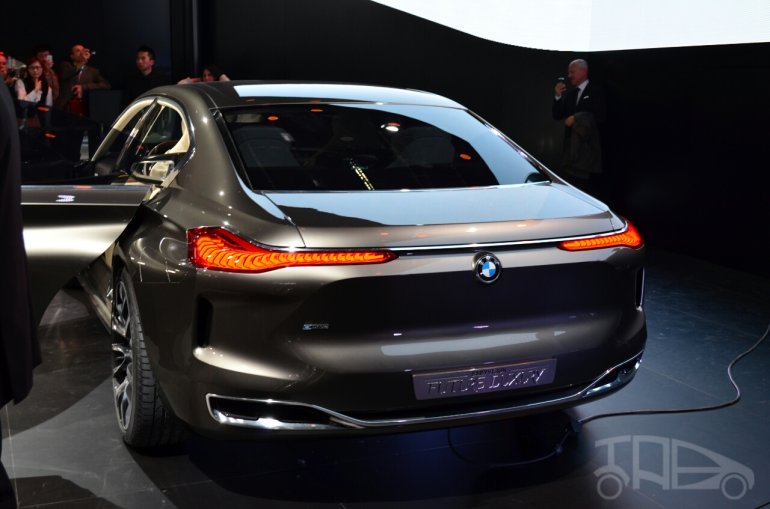 On the outside, an aerodynamic car body has BMW Laserlight headlamps and OLED taillights.
BMW Vision Future Luxury Concept - Image Gallery
BMW Vision Future Luxury Concept - Press Release
[Can't view the document? Head to SlideShare]