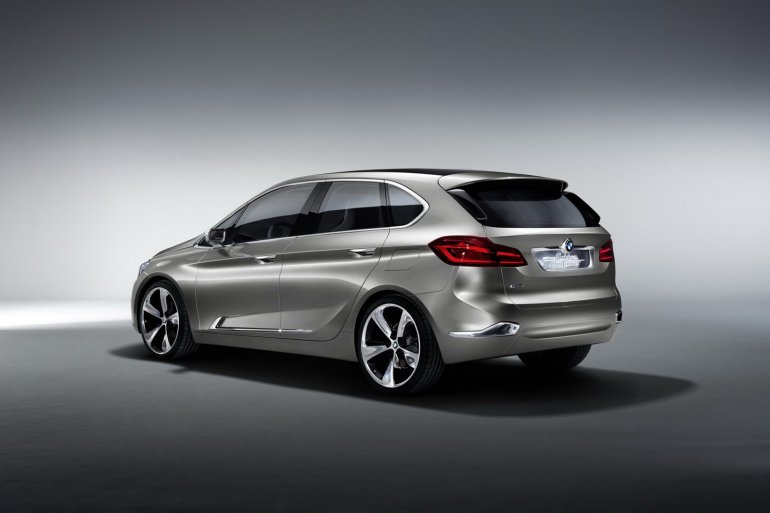 UKL (BMW), MQB (VW group), MFA (Mercedes), SPA (Volvo) - these three-letter abbreviations will govern the way future models are engineered by the respective automakers.
These are basically platforms whose dimensions can be varied to underpin a range of cars with different body styles without changing the basic architecture and components. The advantages are massive savings in engineering and production costs.
BMW's modular platform which is internally known as the UKL is specifically developed to underpin compact front wheel drive cars.
The Munich based luxury car maker believe that the compact premium vehicles will be one of the fastest growing segments of the future and the UKL platform will help them leverage the increased demand for the segment.
BMW is confident that the FWD cars will uphold the brand's well known driver focused heritage. "In the '90s we broke with tradition when we began selling SUVs along with our sedans. Customers realized they could get the driving dynamics BMW is renowned for from an SUV. We will see the same transition happening with front-wheel drive", said Mr. Frank Niederlaender, BMW's product manager for front-wheel drive cars to Automotive News Europe.
He stated that the UKL platform will underpin 12 cars from the BMW and Mini stable within 8-10 years, accounting for about 40% of the product portfolio. However, he insisted that larger models starting from the 3 Series will continue to be rear wheel driven.
The production version of the Concept Active Tourer showcased at the Paris Motor Show this September will be the first vehicle to sit on the UKL platform. The high-roofed car will be pitted against the Mercedes B Class.
The BMW 1 Series GT, Mini's next gen Cooper will be few other models based on the UKL. Klaus Draeger, head of purchasing at BMW says that the platform could spawn a hatchback, a larger hatchback and a compact SUV in the future.
[Source: Autonews.com via Worldcarfans.com]