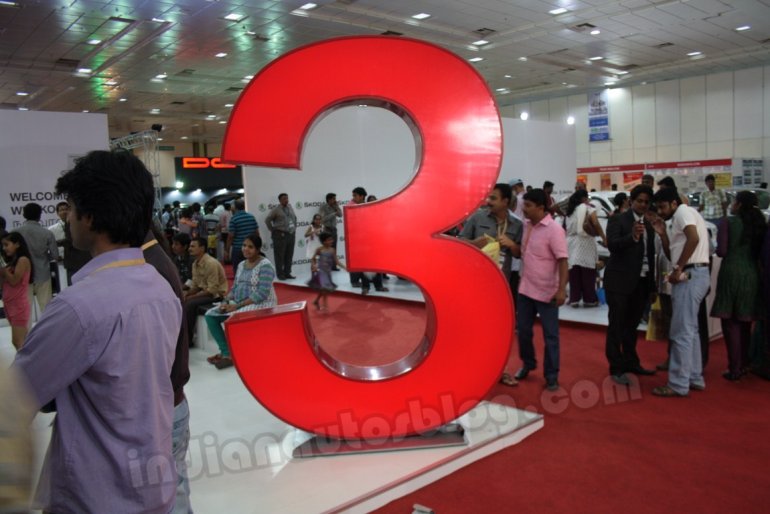 Something important happened in the month of June. Audi outsold BMW in India for the first time in history since 2008. Sure, the difference was just 9 units but BMW India has never been outsold by any luxury manufacturer since it came to power, in whichever way the numbers are counted, retail or wholesale.
This epic rivalry tells you a lot about the Indian luxury market which has suddenly turned into a volume game. Audi, a player that was pedestrian four years ago, today is the first option for luxury car buyers.
Now with Mercedes and Volvo also ready to jump into the fray, it is going to get increasingly difficult for BMW India to maintain its lead.
But BMW India is undeterred says Dr Andreas Schaaf, president, BMW India. The Bavarian company has lined up a slew of launches for the Indian market to widen the divide between itself and its competitors.
First up is the new BMW 3 Series which is going to be launched on the next Friday 27th July, 2012 for the Indian market. It will be launched in 5 different variants which are:
328i Sport Line
320D
320 D Sport Line
320D Luxury Line
320D Luxury Plus
The petrol variant is powered by a 2L turbo charged petrol unit with 245 bhp of peak power and 350 Nm of peak torque at disposable. The diesel version will be powered by a 2L four cylinder diesel engine that can generate 184 bhp of peak power and 380 Nm of peak torque. Both engines will be mated to a 8 speed ZF transmission.
BMW is claiming an astounding 18.88 kmpl for 320d and a decent 14.79 kmpl for the 328i. No details of the pricing are available yet.
Next will be the facelifted BMW X1 that was showcased at the New York Motor Show. The facelifted BMW X1 was caught at the ARAI testing facility undergoing homologation. You can read a detailed report of all the changes over here. We expect the new BMW X1 to hit the stands just before Diwali.
The refreshed BMW 7 Series (LCI) will also head to India before the year ends. We have comprehensively covered all the changes made to the 7 series over here.
No confirmation has been provided on the launch of the facelifted BMW X6. But we think that it will also head to India before the year end. We will get you a confirmation on this very soon.
The slew of launches will definitely give BMW India the much required leverage over its competitors. Newly appointed President Mr. Philipp von Sahr will take charge in the month of October to steer BMW India through its next growth explosion.
On a personal note, we wish Phillip and Andreas all the success in the future.
[Source: Hindustantimes.com & Team-bhp.com]