The BMW i8 has debuted at the Frankfurt Motor Show. The plug-in hybrid supercar, described by the Bavarians as the "most progressive sports car of our time" has minimal overhangs and conspicuous aerodynamic bodywork. Apart from grabbing eyeballs, they also lend the body a drag coefficient of 0.26.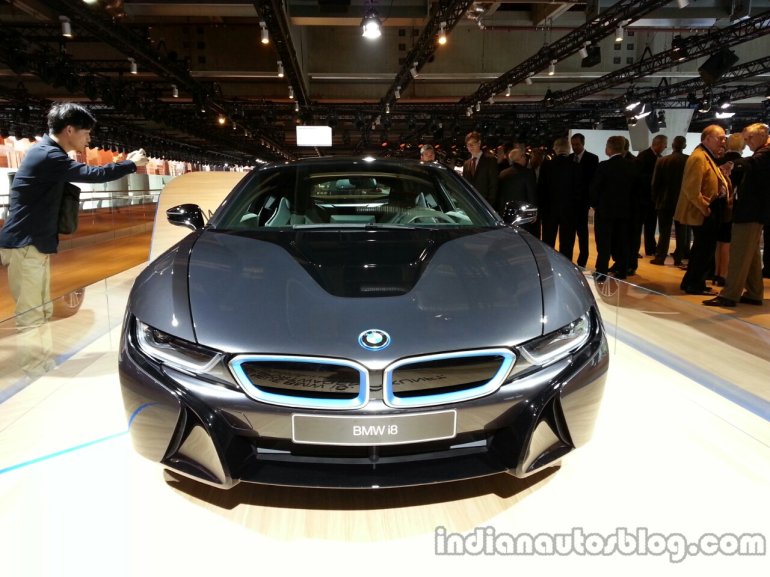 The cockpit of the i8 features a 2+2 layout, appointed with leather seats that are tanned naturally.
Drive comes from a 1.5L TwinPower Turbo three-cylinder gasoline engine that has peak power and torque outputs of 231hp and 320Nm respectively. It is complemented by an electric motor that develops 131hp and 250Nm of torque. The engine turns the front wheels while the rear wheels are spun by the electric motor. When the two power sources operate in tandem, a power output of 362 hp and a maximum torque of 570 Nm are achievable. In this condition, the car can accelerate to 100kph from a standstill in 4.5 seconds and reach an electronically limited top-speed of 250kph.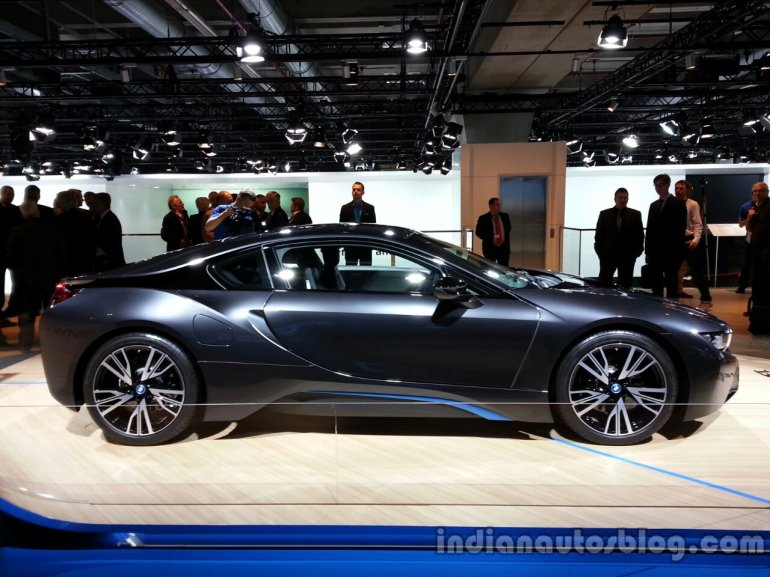 On pure electricity, the BMW i8 can drive 35km with a restricted top speed of 120kph. The batteries can be recharged by the engine, through a wallbox outlet in under two hours, or through a conventional plug in three hours.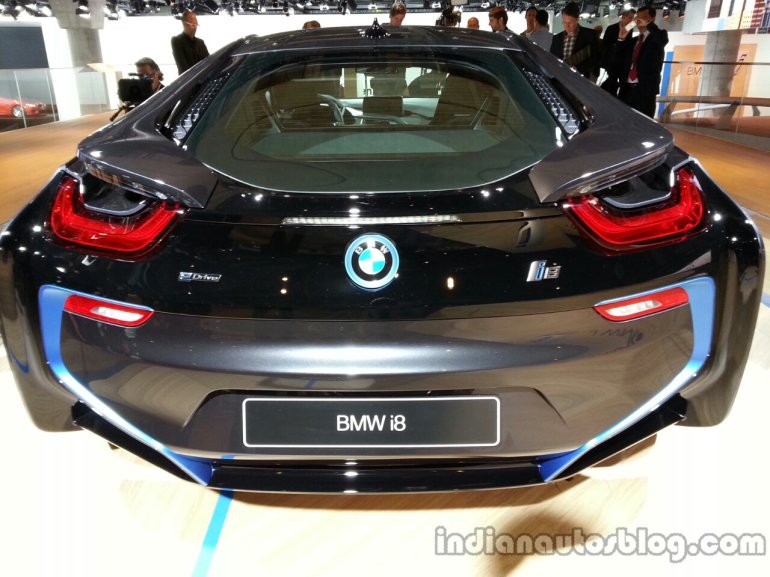 The fuel consumption of the BMW i8 is about 40kmpl with CO2 emissions of under 59 g/km.
The i8 is built on the 'LifeDrive architecture' that has a passenger cell made of carbon fiber reinforced plastic, a magnesium instrument panel, and screws made of aluminium. The glass panels on the i8 are like a smartphone's screen - the chemically-hardened glass is 50% lighter. These weight saving measures bring the overall weight to just 1,490kg.
BMW i8 Image Gallery
BMW i8 introduced introduced at the Frankfurt Motor Show
[Can't see the press release here? Head to
Scribd
]