BMW India will launch the BMW i8 hybrid sportscar by the end of this year, Mr. Philipp von Sahr, President of BMW India, confirmed the development to Indian Autos Blog today.
The i8 production version had its global reveal in September last year at the Frankfurt Motor Show. BMW also showcased the product in February this year at the Auto Expo.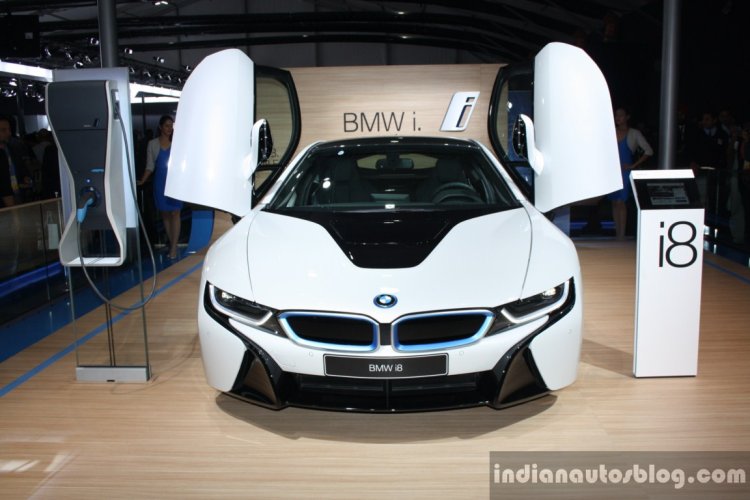 Powering the i8 is a three-cylinder 1.5-liter petrol engine with twin-turbocharging which produces 231 hp and 320 Nm of torque. An electric motor adds a further 131 hp and 250 Nm of torque and is connected to the rear wheels, while the engine powers the front.
Combined, the i8 is good for 362 hp and 570 Nm of torque, which is enough to take it from 0-100 km/h in 4.5 seconds and onwards to a limited top-speed of 250 km/h. In the European tests, the i8 claims to achieve 40 km/l. Mr. von Sahr said that he sees a lot of demand for the car in places like Pune, Mumbai and Chennai.
BMW i8 Image Gallery
BMW India will also launch the 2014 Mini this year. Unveiled in November last year, the new Mini is based on parent BMWs UKL front wheel drive architecture. The three-door hatchback was announced with three engine options for the European market - a 1.5-liter three-cylinder petrol and diesel, and a 2.0-liter four-cylinder petrol.