Will be imported on order.
The BMW i3 electric city car has been showcased at the 2014 Colombo Motor Show by Spark Electric Vehicles, a unit of e-Lanka Automotive Pvt. Ltd. The company will import all types of electric vehicles to Sri Lanka on order.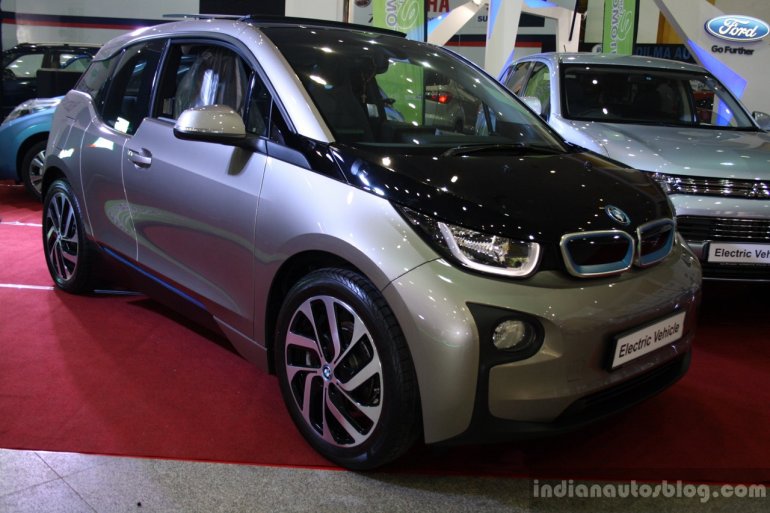 The i3 has an instantly recognizable BMW design identity yet manages to stand out with its unique features like the ventless kidney grille, "black belt" around the car from the bonnet to the boot lid, rearward opening coach doors, "stream flow" side contours, U-Shaped LED headlights and aerodynamic 18- or 19-inch alloy wheels.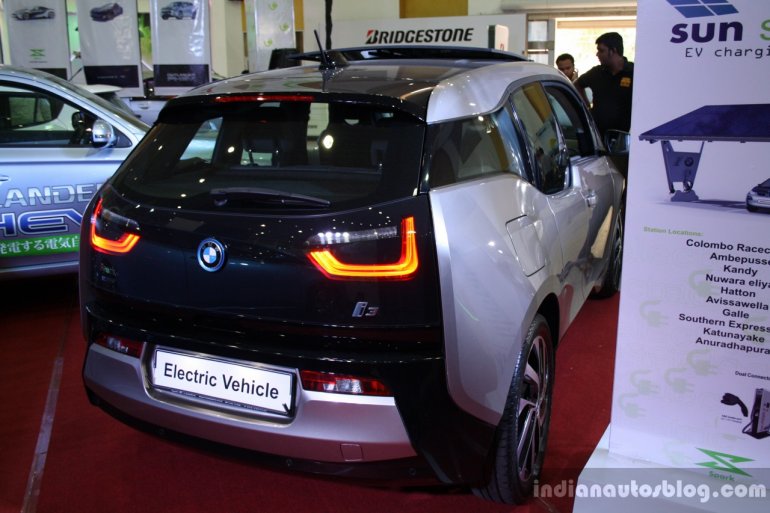 The interior of the show car was finished in black but the i3 is also available with a beige color theme. The standard equipments include air-conditioning and a 6.5-inch color display which provides information regarding the status of the powertrain in addition to USB, Bluetooth and mobile phone connectivity. Automatic climate control, GPS navigation, heated front seats and an electrically retractable glass roof are available as optional extras.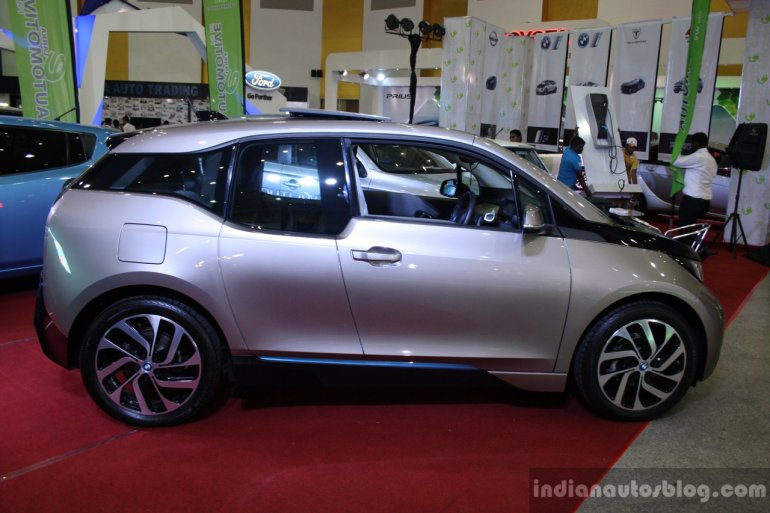 The i3 is powered by an electric motor which is capable of 170 PS (167.67 bhp) and 250 Nm of torque right from the word go. A single-speed transmission drives the rear wheels and the electricity is provided by a 22 KWh lithium-ion battery pack. The car has a maximum range of 160 km.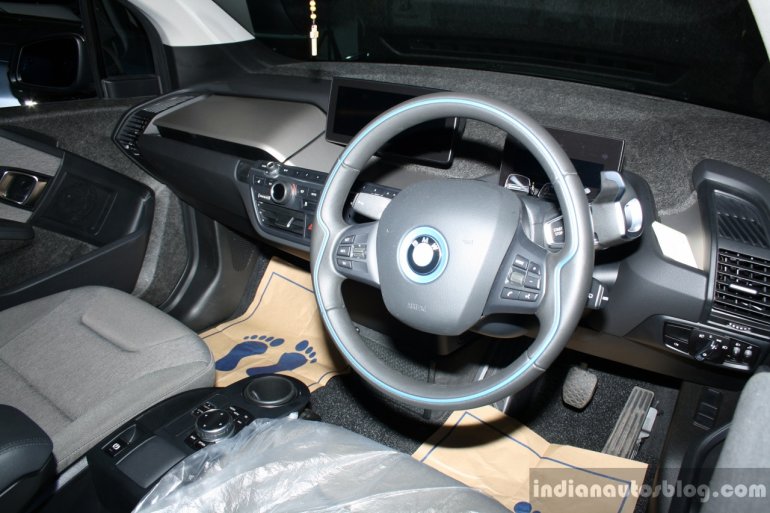 0-100 km/h is dispatched in just 7.2 seconds while the top speed stands at 150 km/h. The car can also be opted with a twin-cylinder petrol range extender which improves the max range to 300 km.
Spark has priced the BMW i3 at LKR 9.8 million (around INR 46.10 lakhs) for the base variant.