Small hatchbacks, compact SUV, smaller coupes and now its small sportscars!
Both BMW and Nissan have confirmed the development of small sportscars to sit under their existing entry level line up.
We have been observing this trend of 'Going down the value chain' with a lot of manufacturers. Mercedes developed the CLA, BMW developed the X1 and is now contemplating on X2, 4 Series etc. The idea is to make luxury affordable for the young executives who are ambitious but still can't afford a full-fledged 6 Series or the Mercedes CLS.
Coming back to the topic of small sport scars -
Autocar reports that BMW is keen on developing a sportscar to sit below the Z4. The report also suggest that unlike the Z4, the Z2 will be a FWD car based on the new UKL platform which will support the new MINIs.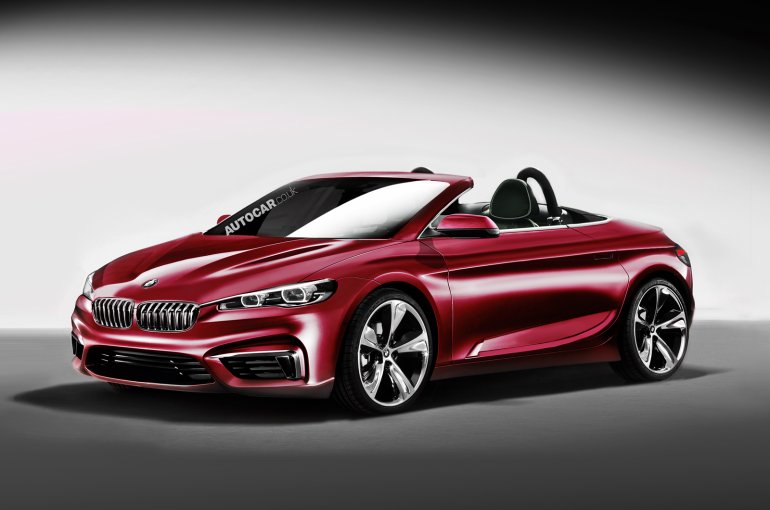 The Z2 will be a spiritual successor to the Z3 and will target the buyers of a Mazda MX5 by alluring them to a better brand.
It will be little more than 4000mm in length, 1700mm in width and about 1250mm in height. It will flaunt four-cylinder 2.0 liter engines with a power range from 170 to 300 hp.
By the looks of things, it seems the BMW Z2 will be a MINI Cooper Roadster in BMW's Armani suit.
Even Nissan believes that small sportscars are the future. The Japanese giant has confirmed the plans of developing a 'Mini 350Z' to take on the Mazda MX5 and the Toyabaru triplets (GT86, FR-S and BRZ).
On the eve of Detroit Motor Show, Nissan's vice president Mr. Andy Palmer officially confirmed that the third sportscar from the Nissan brand (after 350Z and GTR) will be targeted towards the youth with the design more on the lines of the funky Nissan Juke. He also confirmed the styling of the new sportcar will be 'Love it or Hate it' and the fact that it will offer 'guilt-free' motoring.
There is a possibility that Nissan might put the 2011 ESFLOW concept into production. Essentially, the ESFLOW was a Nissan Leaf in a sportscar-like body. Looking at the success of the Leaf, one can easily imagine what a success the product might be if the Leaf's technology was available in a 'sporty body'
BMW is generally recognized as a manufacturer who has his hands on the pulse of the future. They have created path defining products such as the X6 and the X1 which caught the rivals off-guard. Nissan, with its push for EVs and low cost brand Datsun, has also been recognized as a manufacturer with an eye on the future.
So when both brands are talking smaller sportcars, may be 'Small' is future of sportscar motoring.
[Source: Autocar.co.uk and blog.caranddriver.com]