BMW India is expected to launch the BMW 1 Series on September 3. Our previous post gives you the technical details of the car along with the brochure scans.
It seems that BMW India has already started accepting the pre-bookings for the 1 Series. The company has also sent out email notifications to a lot of prospective customers updating them about the new small car.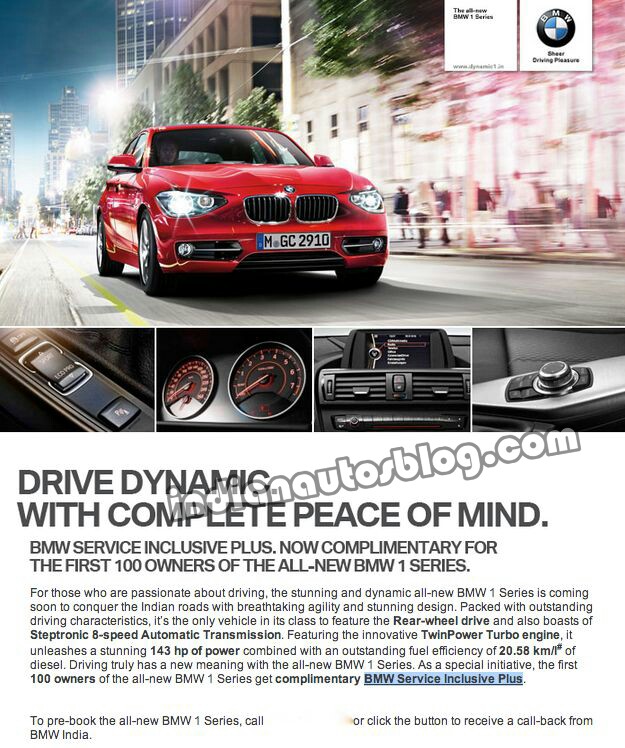 For the first 100 customers, BMW will be offering their 'BMW Service Inclusive Plus' free of cost. We understand that with this maintenance package, you can get your car serviced "as often as necessary within the inclusive period" and also "avoid the inconvenience of discussing cost estimates and undertaking financial transactions at every workshop visit".
The 1 Series would be launched with a petrol and a diesel engine. The petrol would be a turbocharged 1.6-liter outputting 136bhp while the 2.0-liter diesel would produce 143bhp. The 1 Series has received an ARAI certified fuel economy figure of 16.28km/l for the petrol and 20.58km/l for the diesel. Both variants get an 8-speed automatic transmission which drives the rear wheels.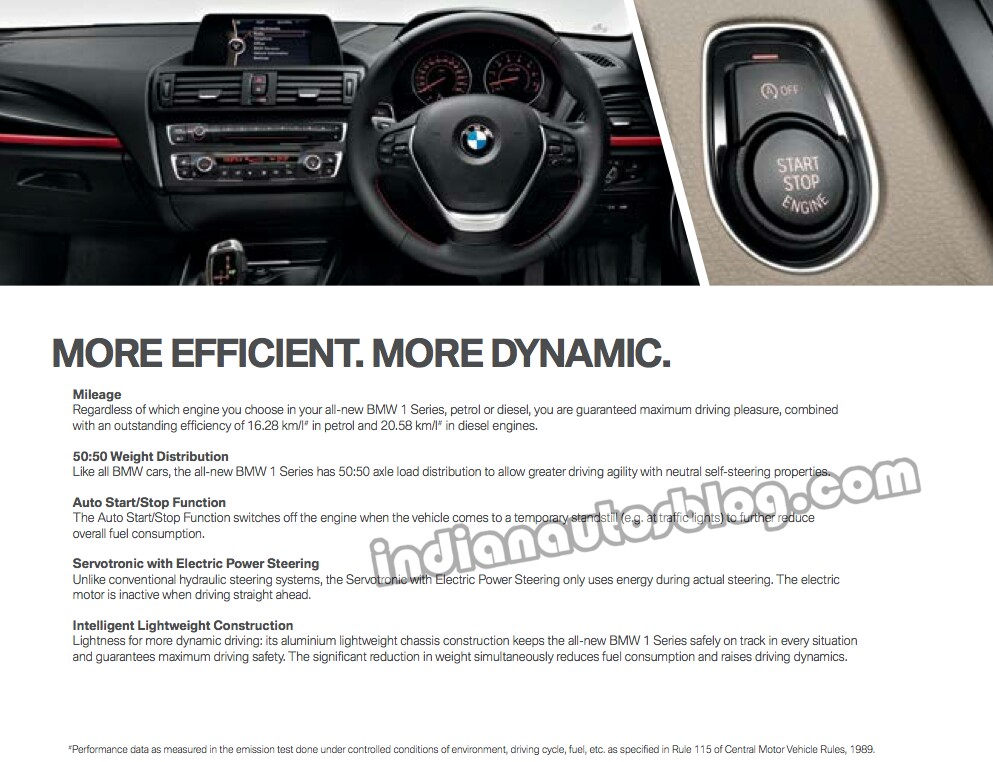 We have had two sources ball-parking the price of the 1 Series. While one of our source puts it in the price bracket of INR 20-25 lakhs, another source is specific in saying that the car will have an on-road price of INR 22-24 lakhs.