Bangalore Metropolitan Transport Corporation (BMTC) will soon run a Chinese-built electric bus to gauge its use in the city, The New Indian Express reports. A single BYD K9 bus is housed in a bus depot, waiting for approval from the regional transport authority, before being put into its paces.
The officials at BMTC will run the test mule for around 3 months before making a decision on purchasing it. The Corporation has also received an additional allocation of 90,000 volts from the city's electricity controller. Even though the Corporation hasn't zeroed in on the route for the bus, it is likely that it will undertake a long and traffic-ridden routes in order to test its capabilities.
BYD is a Chinese brand that builds the K9 or eBus vehicle. The K9 can run a distance of 250 km in a single charge in urban road conditions. The bus weighs 18 tons and has a length of 12,267 mm, width of 2,550 mm and height of 3,486 mm. The bus takes 5 hours to be charged normally and half that time for a 'fast' charge. The K9 can seat 31 people according to the newspaper report, but 40 as per the official website. The company claims that the K9 consumes less than 100 kWh/60 minutes.
The K9 uses an iron phosphate battery that was developed in house. It is also run in several countries like the USA, Hong Kong, Columbia, Chile, Spain, Denmark and the Netherlands.
BYD K9 (BYD eBus) official video presentation
[Can't see the video here? Head over to Youtube]
BYD K9 (BYD eBus) Specifications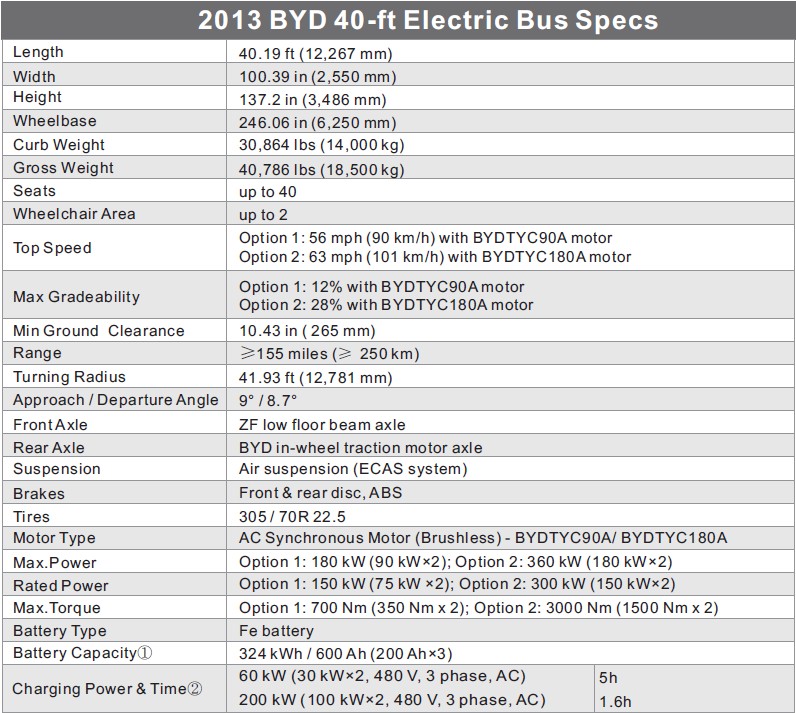 BYD K9 (BYD eBus) Image Gallery