Could be designated as BharatBenz 4943.
A camouflage prototype of a six-axle tractor semitrailer by BharatBenz has been snapped on a highway near Chennai by IAB reader Mohamed Shahid. It has all the hallmarks of a rigid haulage truck in a 6x4 configuration.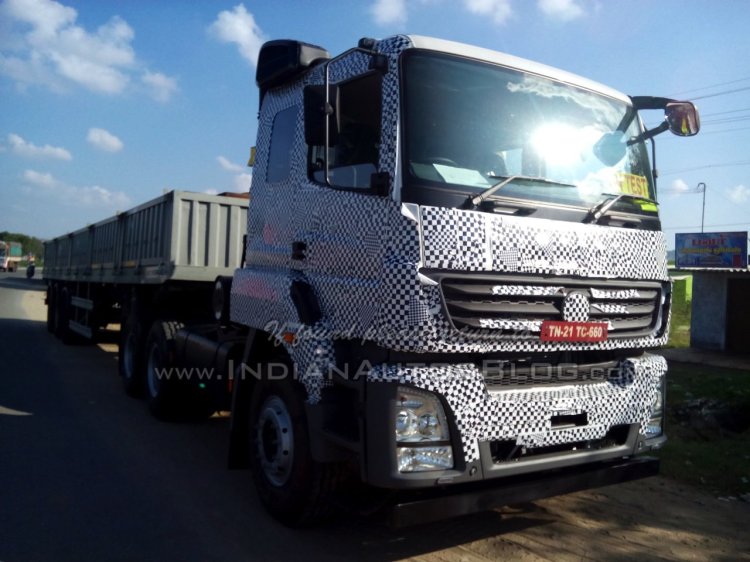 The cabin design is identical to that of the recently launched BharatBenz 3143 mining truck, which strongly suggests that the prototype is a rigid haulage derivative of the same platform (codenamed Thunderbolt). The 3143 tipper was showcased as a near-production concept at the IAA 2014 in Hanover, Germany, and is the first ever indigenous mining truck in India.
In addition to the cab design, the prototype is likely to share the 3143's 12-litre OM 457 Mercedes-Benz engine that generates 430 hp at 1,900 rpm and 2,100 Nm at 1,100 rpm. The six-speed manual transmission with two reverse gears would also be carried over. The body however is of a rigid haulage semitrailer which is likely to have a GVW of 49 tonnes. Hence, according to the company's nomenclature, it would have the designation 'BharatBenz 4943'.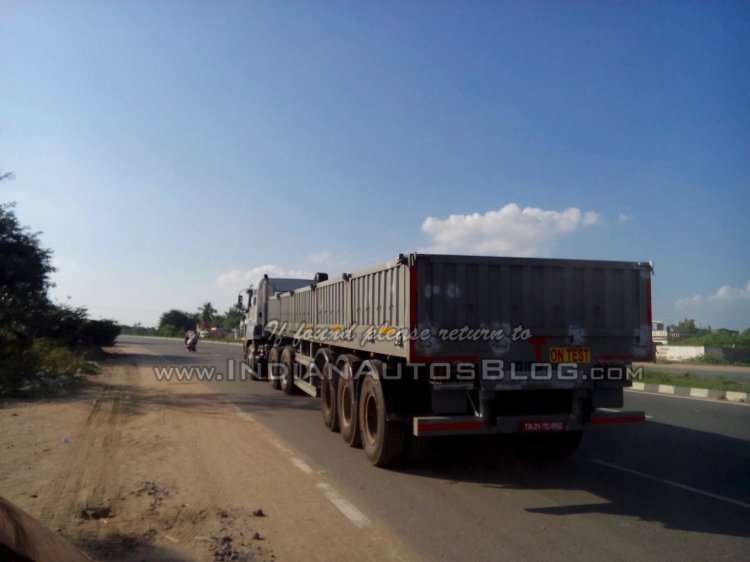 Also Read: BharatBenz at EXCON 2015
The 3143 tipper is the most powerful vehicle in the company's lineup yet, and the spied truck will be the flagship vehicle in its category when it is launched. Since the 4943 is an indigenous model, it could be launched here as a BharatBenz vehicle and exported as a FUSO.