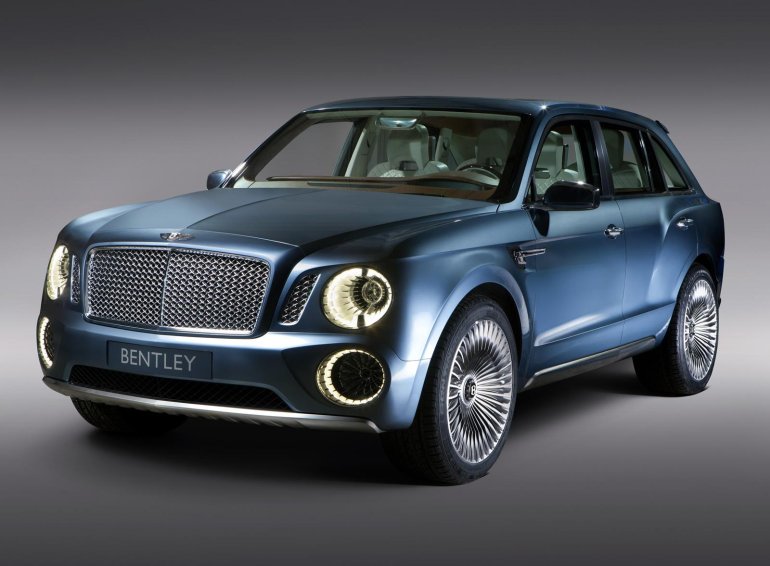 The world was shocked when Bentley decided to make a luxurious SUV. The world was shocked even more when Bentley showcased the EXP 9 F Concept at the Geneva Motor Show last year. To put it in the most subtle manner, the EXP 9 F Concept was anything but pretty.
But it seems that Bentley is unshaken by public comments and is almost on the verge of approving the SUV for production.
At the annual Bentley press conference, CEO Wolfgang Schreiber confirmed that the SUV is definitely on cards and will be built in Bratislava, Slovakia and not in Crewe, UK.
Of course, it makes complete sense to build the Bentley SUV in Bratislava because its cousins Porsche Cayenne, Audi Q7 and Volkswagen Touareg are also made there. The only challenge is to migrate the components and the craftsmanship skills from its Crewe plant to Bratislava.
Another startling revelation is that the Bentley SUV will not be called Falcon as speculated before. A new name is in-the-works which will be more suitable for global markets.
Bentley has already received 2,000 pre-orders from USA, China, Europe and Middle East. Interestingly, none of these customers know the price, design or the features of the SUV. But they have full faith in Bentley's craftsmanship.
Bentley aims to sell 15,000 cars a year by 2018 of which 3,000 to 4,000 orders will be for the SUV. The estimated starting price is around €200,000 and production will be scheduled in 2015-16.
Competition will come from the in-house member Lamborghini Urus, the all-new Range Rover and some speculated products from Rolls Royce and Aston Martin.
[Source: Autoexpress.co.uk]