Update - The Bentley Continental GT V8 S Convertible was also in attendance at the 2014 Goodwood Festival of Speed. The gallery is attached below the text.
The Bentley Continental GT V8 S just had its world premiere at the IAA. Available in coupe and convertible forms, the new GT V8 S, as compared to the GT V8, has a lowered and retuned sports suspension, sharper steering, an uprated V8 engine and a different exhaust track.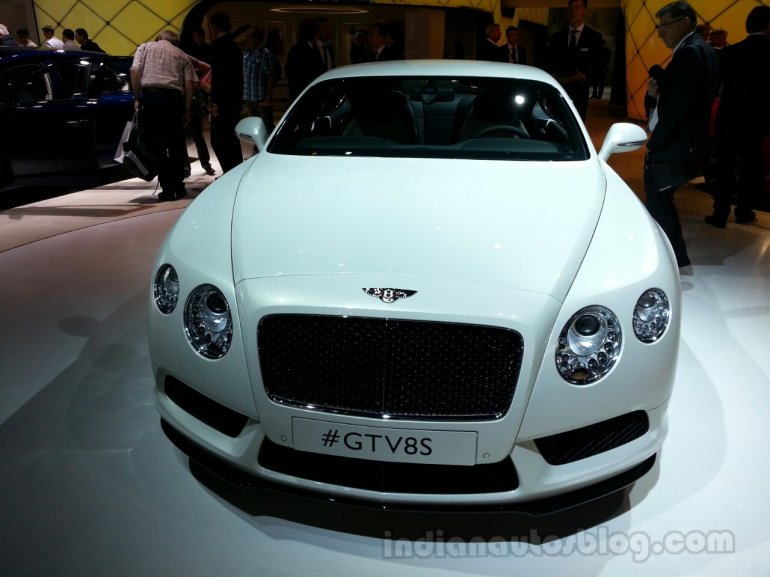 Bentley's new family members get the familiar 4-litre twin-turbo V8 powertrain generating 521 bhp at 6,000 rpm and a peak torque of 680 Nm at 1,700 rpm.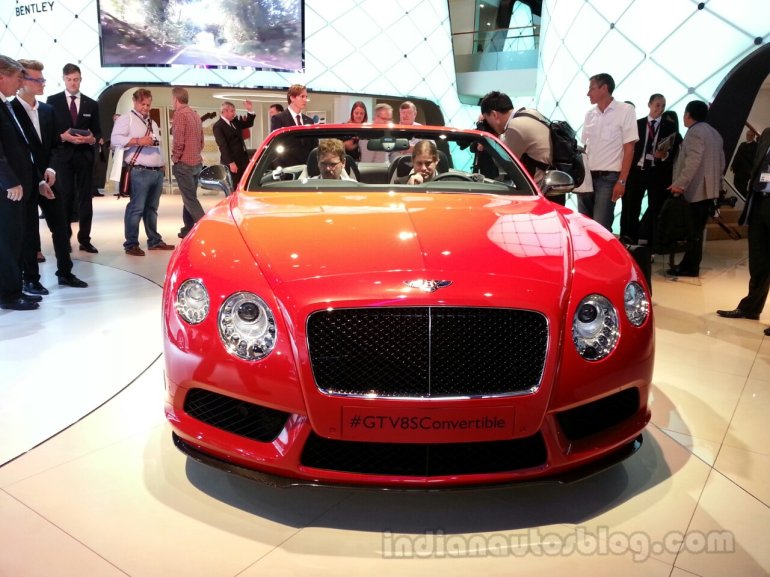 Power is delivered by a ZF 8-speed automatic transmission. The Coupe's 0-100kph sprint is complete in 4.5s, while its top speed is 309kph. The GT V8 S Convertible manages the same in 4.7s and achieves a top speed of 308kph. The former's fuel economy and CO2 emissions are pegged at 9.43 kpl and 246g/km, while the latter's equivalent stats are 9.17kpl and 254g/km.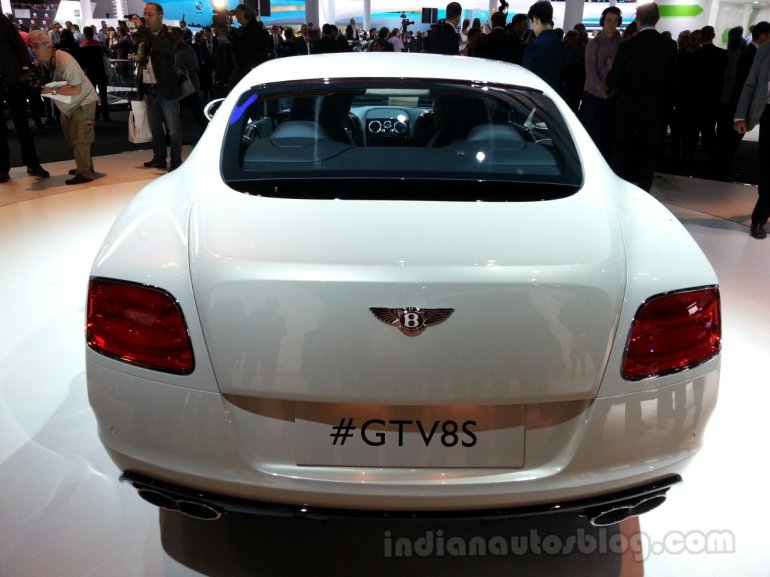 Variable displacement, high pressure direct injection, low friction bearings and energy recuperation via the electrical charging system are few of its facets.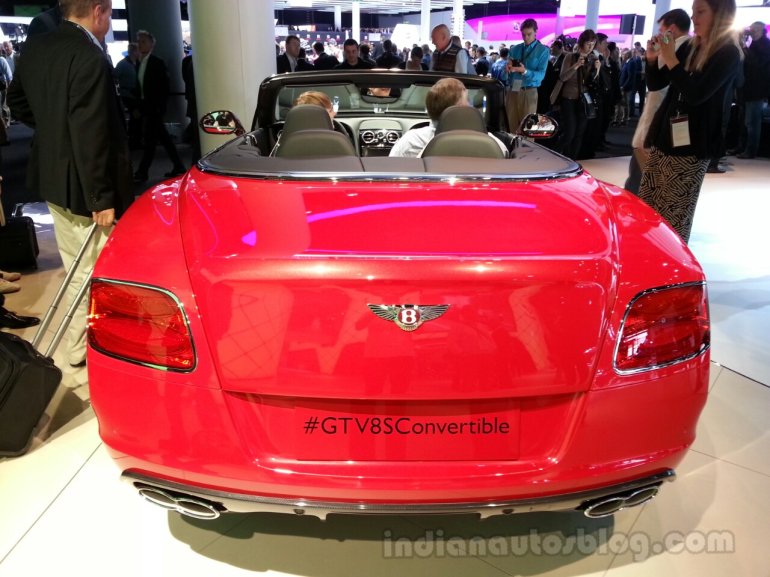 The GT V8 S retains the aluminium double-wishbone front and trapezoidal multi-link rear self-leveling air suspension, but they have been tuned for for a sporty drive. The suspension is lowered by 10mm and the front and rear spring rates have been increased by 45% and 33% respectively. The steering system and the damping control have also been recaliberated.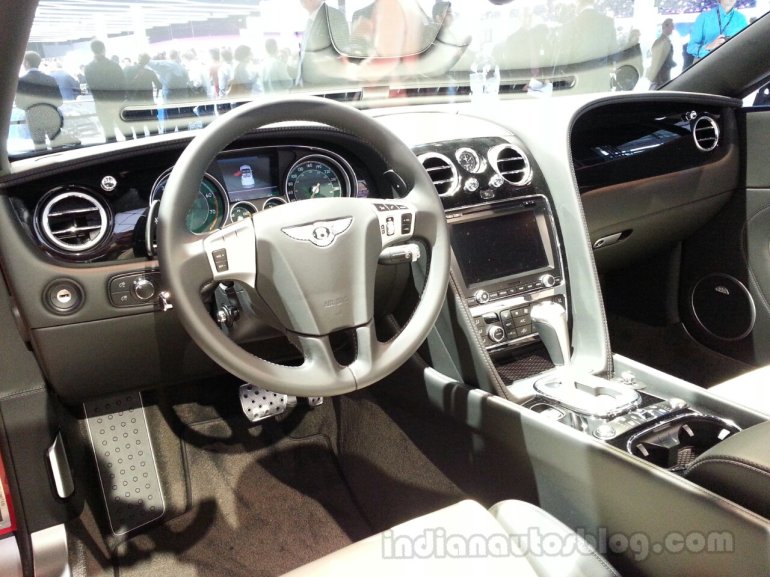 The styling differences come from the use of a black gloss radiator grille, front splitter, side sills and a rear diffuser that also provides aerodynamic benefits. The 'figure of eight' tailpipes, signature 20-inch alloy wheels with red brake calipers and 'V8 S' badges set this model apart.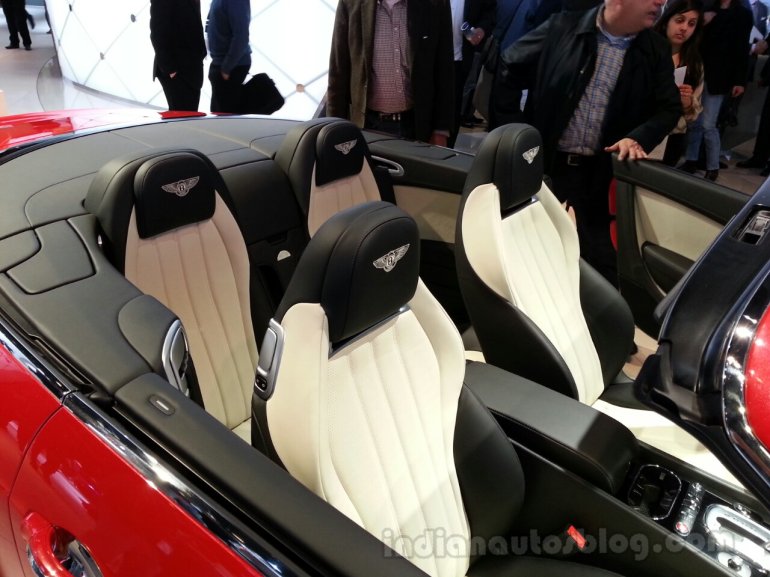 The interior of the V8 S features a dual-tone scheme, with an option of seventeen hide colours. The GT V8 S coupe gets a unique contrast centre-stripe for the hide-trimmed roof lining, matched to the colour of the main hide. The veneers are in Piano Black.
The infotainment system is an 8-inch touchscreen complemented by a 30GB built-in harddrive.
Deliveries of the Continental V8 S will start in early 2014. More details can be found in the press release on page 2.
Bentley Continental GT V8 S at the 2014 Goodwood Festival of Speed - Image Gallery
Bentley Continental GT V8 S Image Gallery
Bentley Continental GT V8 S Press Release
[Can't view the press release? Head to
Scribd
]