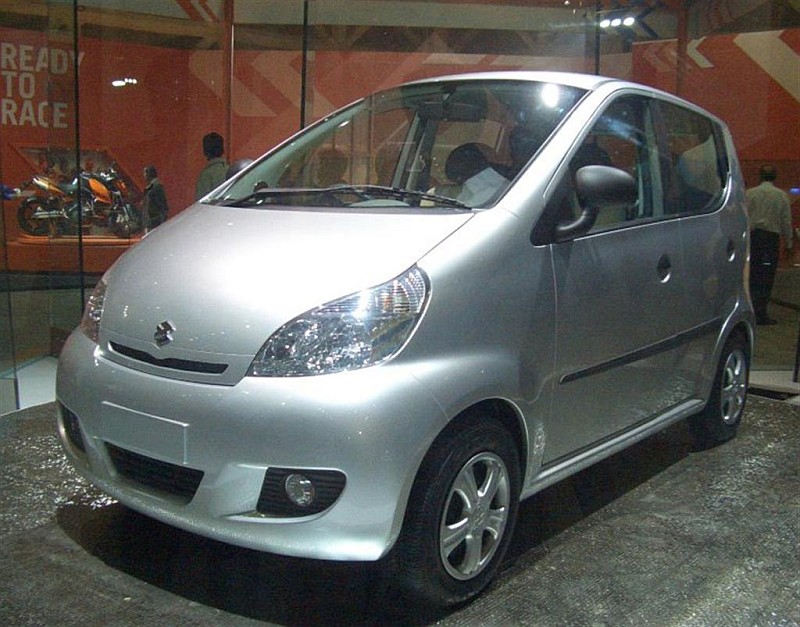 The Nano sales numbers has sounded a siren and companies have second thoughts of entering this segment. But one man is still going strong – Rajiv Bajaj Managing Director, Bajaj Auto. Instead of going back to the drawing board or backing off a little, he is in fact on full throttle with his low cost car.
His words exude aggression and confidence in his plans. Here is his press statement
Rajiv Bajaj, MD Bajaj Auto -
We are actually emboldened by what we have been seeing so far with the Nano and believe that our own brand strategy is spot-on. I am very upbeat about our car's prospects despite what the doomsday prophets say
The Bajaj ULC is a part of a joint venture with Renault-Nissan, which is scheduled to be launched in 2012 with a base price of about Rs 1.5 lakh and going upwards. The head honcho also confirmed that the ULC will not sport a Bajaj badge neither will it have a Renault or a Nissan badge.
The ULC will instead have a new brand created for itself and the key USP will be its fuel economy. Bajaj is targeting a mileage of at least 30 km to a liter (Forget the Nano, it is actually more fuel efficient than a some bikes currently running on the streets.)
Tata Motors has faced plenty of speed breakers since the unveiling at the Auto Expo. An unusual booking process, cars catching fire and an unprecedented shift in plant location are a few dampeners in the Nano project.
Is Bajaj Auto being hopelessly optimistic about this project? Or has Rajiv Bajaj sunk his teeth so deep in the project that it is very difficult pull out now? Or are we really missing something? Is there still value at the bottom of the pyramid that he is able to see?
What do you think?
Source - thehindubusinessline