We've some jubilant news from Bajaj Auto today about the RE60 Quadricycle. The company has told today that the RE60 will enter production in this current financial year.
The news comes after the recently announced budget (which was a bit of a letdown to car manufacturers in general). Bajaj say that they're happy the Government of India has given an initial nod for a new segment of four wheelers called as Quadricycles.
The committee that looks into the regulations of these Quadricycles are understood to be working on the final phase and we should be knowing the exact details within a few months.
Meanwhile, Bajaj say that they're focussing on lowering emissions and offering excellent fuel economy on the RE60. The target has been set at <100gm of CO2 per km and 35+ km/l respectively.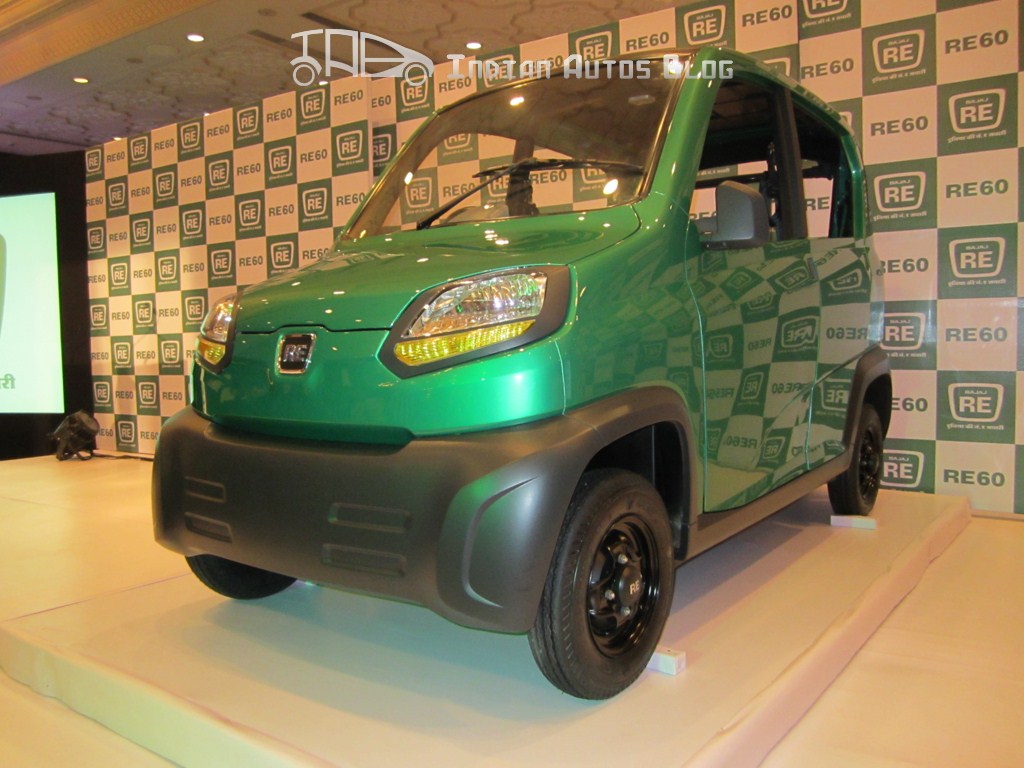 Key points of the RE60 would be its low 450kg kerb weight thanks to a Metal Polymer Hybrid structure and its front and rear seat belts including the hard top roof.
The production model was showcased yesterday in Pune, featuring newly painted bumpers, and a two-tone exterior. The RE60 is not a car, it will be marketed as a step-up from the auto-rickshaw (three-wheeler/tuk-tuk) with better fuel efficiency, better safety, lower emissions and more comfort. Over 6 million  tuk-tuks have been sold worldwide.
The RE60 has a top speed of 70 kph. It is powered by a single-cylinder petrol engine and is 2.75m long, 1.35m wide and 1.65m tall. It has a wheelbase of 1.92m and a turning circle radius of just 3.5m.
Though the pricing is yet to be announced, the RE60 will compete with the Tata Magic Iris and the Mahindra Gio Compact Cab.
R.C Maheshwari, President Commercial Vehicles of Bajaj Auto -
"RE60 (Project code) has been developed on the belief and conviction that seeking creation of a new category of vehicles will only be justified if the vehicle is distinctly different from any vehicle on the roads and offers significant benefits to society. Our key objective was to offer a significantly improved vehicle for Intra-city transport."
Bajaj RE60 Press Release
[can't see the document above? Head over to Issuu]