One look at the Bajaj RE60 and you'd conclude that its a three-wheeler with an extra wheel. The boffins at Bajaj won't be disappointed if you did because that is exactly what they had in mind. They designed the RE60 (RE is Bajaj's commercial vehicle brand and 60 denotes its carbon dioxide emission/km) to play as the next step to their three-wheeler customer base. Bajaj has sold over 5 million auto rickshaws. These customers have nothing to upgrade to except for locally-assembled share-auto rickshaws.
5 reasons why Bajaj made the RE60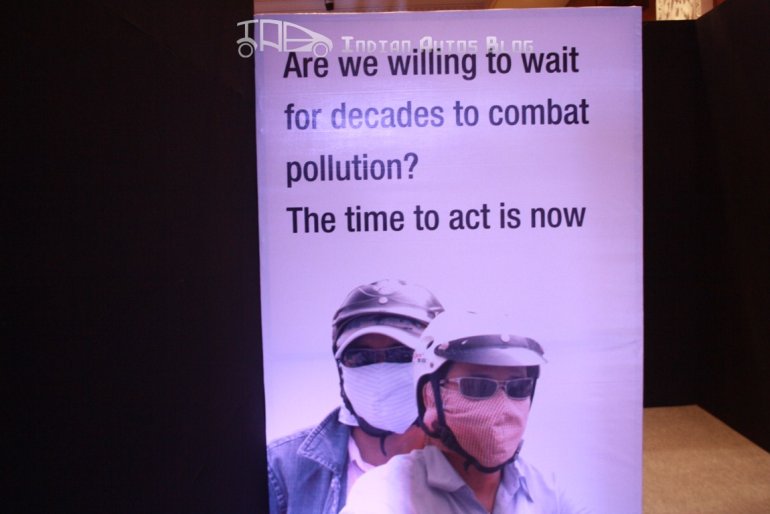 Here are some of the questions Rajiv Bajaj answered in today morning's unveiling
Keywords -
Light weight - 400kg
Fuel efficiency - 40kmpl in Bajaj's internal tests
Small dimensions - Comparable to Mercedes Benz's Smart brand - it takes a little more than the parking space of an auto rickshaw.
Safety -
The four-wheeler by nature of its design, is safer than a three-wheeler. It has seat belts at the front and rear, hard top and doors. The body is seven times more rigid than the three-wheeler.
Powertrain - Why no diesel?
It is powered by a 200cc, water-cooled, DTSi engine (twin spark technology of Bajaj) that delivers 15-20bhp with a top speed of 70kph. The real world mileage is expected to be upward of 35kmpl while the tail pipe emissions are half as an average A-Segment car. The RE60, like we suspected last week, is a Tata Magic Iris with a petrol engine. Rajiv Bajaj told IndianAutosBlog.com that his company manufactures light vehicles and diesel engines don't go very well with light weight. Bajaj insisted that CNG, LPG and petrol were the fuel options the 400kg RE60 will be rolled out with.
Features -
The company did not allow reporters and guests to sit in the vehicle. The interiors are bare bones and scantily equipped with a cost-saving dash-mounted gear lever, digital instrument cluster, two glove boxes instead of Nano's scoops and a fare meter on the passenger side. There is 44 liters of boot space behind the rear passenger and 7 liters under the hood. There could be two variants, one missing basic amenities like windows and low-cost interior pitched as a three-wheeler alternative and a slightly more upmarket variant with body colored fitments, dual tone interior positioned for personal transportation.
Rajiv Bajaj on the partnership with Renault-Nissan -
"With small or big modifications, we're in a position to supply the same vehicle to Renault and Nissan if they so wish."
He then added "we've kept all our options open. In terms of what their response is, I can tell you they have not seen the physical product because it was put together just in time for today's launch. They told us that they would come to the Auto Expo to see the product in its flesh so to speak and then they would discuss with us the matter of the cooperation further. So things stand exactly where they stood, we proceeded with the development, we have our own vehicle standing, Renault-Nissan are welcome to come and have a look, what they will decide is something you must ask them."
Price -
We expect Bajaj to price the RE60 between 1.5-1.75 lakh rupees.
Bottom Line -
Bajaj RE60 is not a car. Bajaj terms itself as an anti-car company. It has set about making the next generation three-wheeler even if that meant adding a fourth wheel!
Bajaj RE60 Comprehensive Image Slideshow
Head over to the Bajaj RE60 Flickr Page to view all the images manually.