Bajaj Auto has unveiled the RE electric auto rickshaw at MOVE 2018.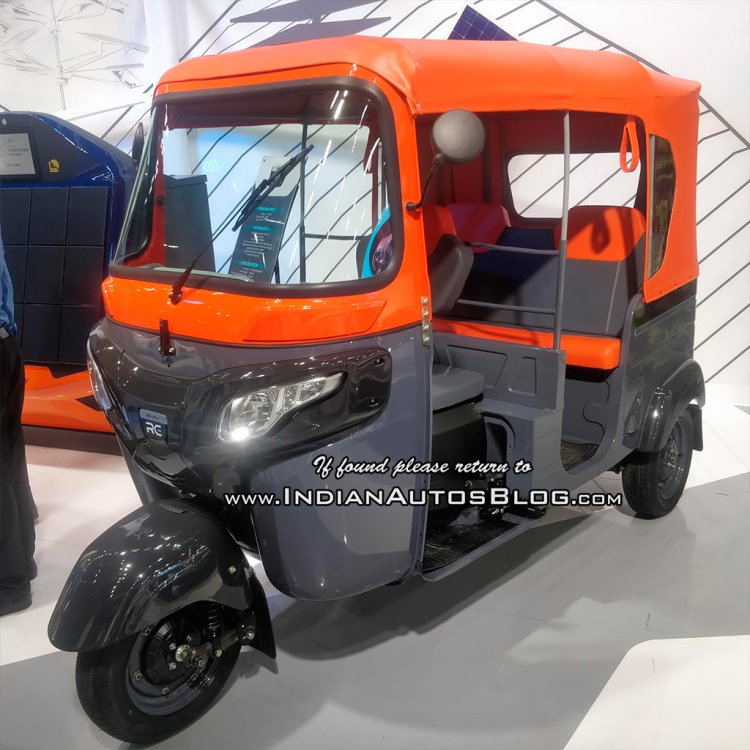 The Bajaj RE electric looks notably more stylish compared to the standard version. It has a unique paint scheme with the upper body (and the hood) in orange and the lower body in grey. The front-end is completely different, with gloss black fender, gloss black cladding and sleek headlamps. There's a dash of blue in the "Bajaj RE" logo to signify the rickshaw belonging to electrified vehicles. Inside, there's a digital instrument cluster to give a high-tech vibe. The seats have a two-tone grey & orange colour scheme to complement the exterior.
Bajaj Auto hasn't released the maximum power and torque of the RE electric's motor. It has, however, released other important specifications. The electric motor gets its juice from 48-volt Lithium-ion batteries, which are swappable. Using the optional onboard charger, a full charge takes 6 hours.
The RE electric features regenerative braking for enhanced efficiency. As for the driving range, Bajaj Auto claims it can go up to 120 km on a full charge. The top speed is 45 km/h, which is fair enough for its purpose. The four-seat (driver + 3 passengers) eco-friendly vehicle has a kerb weight of 400 kg.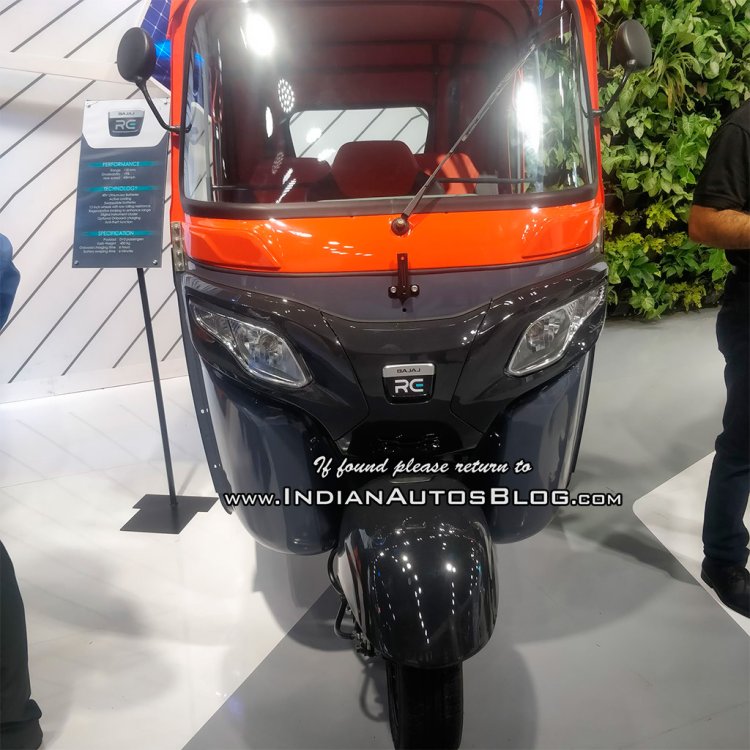 Also Read: Bajaj Auto to ramp up production of Qute & 3-wheelers to 1 million units per year
Reports last year said that Bajaj Auto had advanced the launch of an e-rickshaw from 2020 to 2018. Today's development suggests that they were referring to the RE electric seen here. There's no word on the pricing or a more specific launch timeline at the moment.